How Jeremy Lin, New York Knicks Took Manhattan on a Saturday Night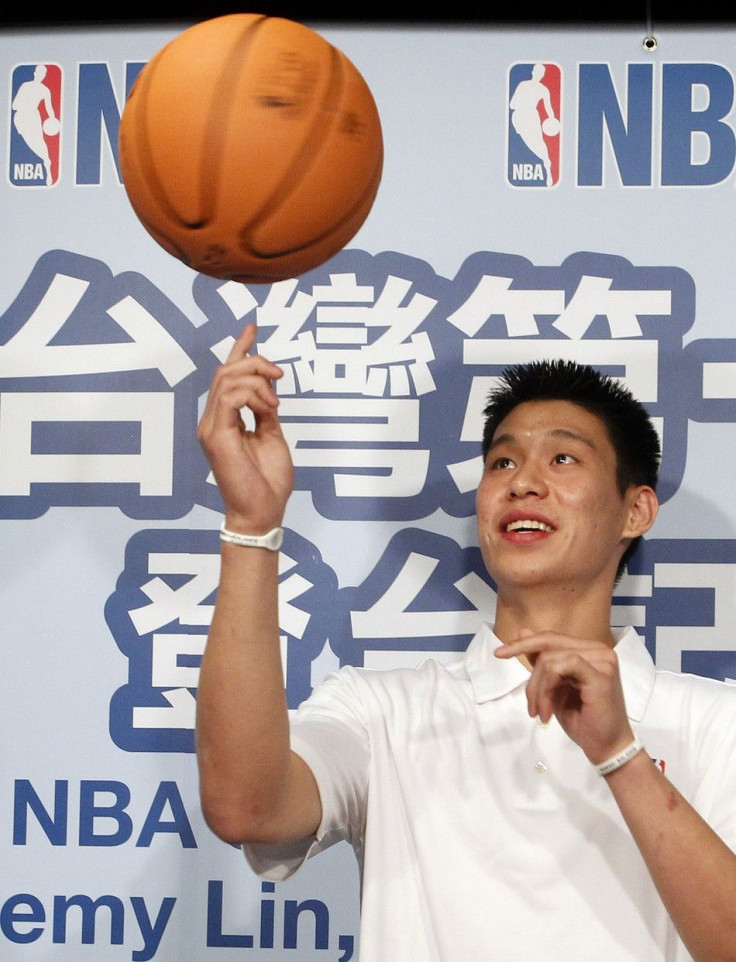 I went to Madison Square Garden on a Saturday night out of boredom. Nothing more. Jeremy Lin of the New York Knicks changed all that, however.
But more about how that happened in a moment.
First, understand that the Knicks have been so woeful, the choice on a Saturday night was between an $11 movie ticket for a two-and-a-half star screening at a Regal theater near Union Square or the New York Knicks hosting the New Jersey Nets at MSG. Both teams brought lackluster records, far below .500. The movie held better odds. Yet, I rolled the dice, opting instead for a $50 game ticket scarfed from StubHub.
It seemed like a mistake, after I made my way to section 311, Row L, Seat 5 at Madison Square Garden.
No press pass. The investment was all mine. Something to merely pass the time, I hoped. But at my seat, I was surrounded in a mostly-full crowd of people wearing jerseys labeled with names like Stoudemire and Anthony.
And that was a problem. I should have gone to the movie, I thought. Eleven bucks and a few yawns is a better deal than 50 bucks and a few yawns.
After all, Stoudemire of the Knicks is a solid role player forced to prance as a star. Anthony of the Knicks is a star who should be forced as a role player. His defense is lackluster, and he's a streaky offensive player that reminds one of why the National Basketball Association brand has struggled in recent years.
He's simply a two-and-half-star stud who makes five stars of money.
But then the point guard named Jeremy Lin of the Knicks checked into the game.
One-third of the crowd at MSG cheered. Someone held up a sign, which said something like in Lin we trust.
Lin, the fourth player of Asian-American descent to make it in the NBA, made headlines in 2010 when Golden State signed the Harvard graduate to a free-agent contract. He was undrafted, but high in appeal if for nothing else capturing the Asian fan base after Yao Ming's retirement.
Yet he plays basketball in a way that once made the NBA great. He moves his feet like Djokovic and Nadal, and sees the court like Mark Jackson.
The New York Knicks picked him up in 2011. By mid-January, however, Lin was sent by the Knicks to the NBA's D-League -- forced to play with the Erie BayHawks. He simply hadn't been in the regular rotation of Knicks coach Mike D'Antoni at all. But the struggling Knicks needed some help at point guard with Baron Davis out injured, and Lin had managed to launch a triple-double in Erie. In one game, he scored 28 points, dished out 12 assits, and grabbed 11 rebounds.
That was good enough for a ticket back to the big league. So Lin found his way back to New York, and with the team at home against its also-struggling metro rival the Nets, he got into the game when it mattered -- given a chance to show he belongs.
And did he ever.
From the start on this night, Lin -- a Christian like the NFL's Tim Tebow who may soon be a name just as big -- made the most of it. He scored with the fans from the moment he checked in, and the scoring continued throughout the game where it mattered most -- the box score. He dished assists, he drove to the basket, and generally made magic on a Saturday night in Manhattan, leading the Knicks to a 99-92 win over the Nets.
Lin razzled, dazzled and by the time he had led the team to victory, he was trending on Twitter. He even tweeted himself after the game to some 26,000 followers.
God is good during our ups and downs! he wrote on Twitter Saturday night. Glad we got the win!
Quarterback Eli Manning of the New York Giants is among the biggest sports focuses in the world at this moment, as he prepares to lead his team into the Super Bowl in Indianapolis against the New England Patriots on Sunday evening. But it was Lin who took Manhattan on Saturday night, scoring a career-high 25 points with seven assists, literally bringing the entire crowd to its feet before game end.
Sure, he hit a bit of a dry spell in the third quarter, missing one, two, three and four long-range jump shots. But D'Antoni stayed with him, and before long Lin, who stands six-foot-three but manages himself on the court with a calm poise reminiscent of great point guards of days-gone-by in the NBA, was soon driving to the basket and sinking one miracle after another.
The Nets couldn't stop him, and the entire MSG crowd rose to its feet chanting Jeremy Lin, Jeremy Lin.
After the game, as the crowd streamed from MSG, some fans stood in line at Knicks souvenir shops. They wanted Lin Knicks jerseys. But none were to be found, as jerseys with names Stoudemire and Annthony hung instead. Nobody purchased those.
On this night, however, it was all Jeremy Lin, who delivered a five-star performance at Madison Square Garden worth every penny of a $50 ticket.
© Copyright IBTimes 2022. All rights reserved.
FOLLOW MORE IBT NEWS ON THE BELOW CHANNELS