How Much Is Carlos Slim Worth? A Breakdown Of The Richest Person In Mexico
Mexican telecom mogul Carlos Slim Helu is the fifth richest man in the world and the richest in Latin America. From 2010 to 2013, Forbes listed Slim as the richest man in the world, ahead of the likes of Bill Gates and Warren Buffet.
But for many, little is known about the wealthy entrepreneur.
Now at age 79, with a personal and mostly self-made fortune estimated above $58 billion, Slim has established himself as one of this era's top financial minds. It all began with his immigrant's father's ability to grow a small business.
Slim was born in Mexico City in 1940 to parents who emigrated to Mexico from Lebanon in 1902 so that his father — born Khalil Salim Haddad Aglamaz but later known Julian Slim Haddad — could avoid being drafted into the Ottoman Army. Slim's father was a success as a small business owner, opening a dry goods store in 1911 that grew to include over $100,000 worth of merchandise in its first decade. Using these gains, Haddad invested in real estate and grew his net worth to over 1 million pesos.
When Slim was only 13, his father passed away and the family business was passed on to him.
He became interested in economics while studying civil engineering in college, eventually working as a stockbroker after graduation. According to Investopedia, by 1965 his work had brought in what would be $3 million today.
Slim's fortune skyrocketed after the peso and oil price crises in the early 1980s, as he was able to purchase a number of companies at bargain rates, including cigarette maker Cigatam, Reynolds Aluminum, General Tire, as well as the restaurant and department store chain Sanborns.
Much of Slim's fortune today comes from Grupo Carso, a conglomerate formed in 1990, and most of that derives from the telecommunications sector, as Slim controls America Movil, Latin America's largest telecom firm. "Carso" got its name from the first names of Carlos Slim and Soumaya Domit de Slim, his late wife.
He began to dominate computers and Internet access in Mexico by 2000 when he bought Dallas-based CompUSA and while he was a controlling shareholder of Telmex and Internet service provider Prodigy Communications Corp.
Slim also has significant holdings in construction, consumer goods, mining and real estate. He also owns 17% of the New York Times.
"Success is not about doing things well or even very well, or being acknowledged by others," Slim is quoted as saying. "It is not an external opinion, but rather an internal status. It is the harmony between the soul and your emotions, which requires love, family, friendship, authenticity and integrity."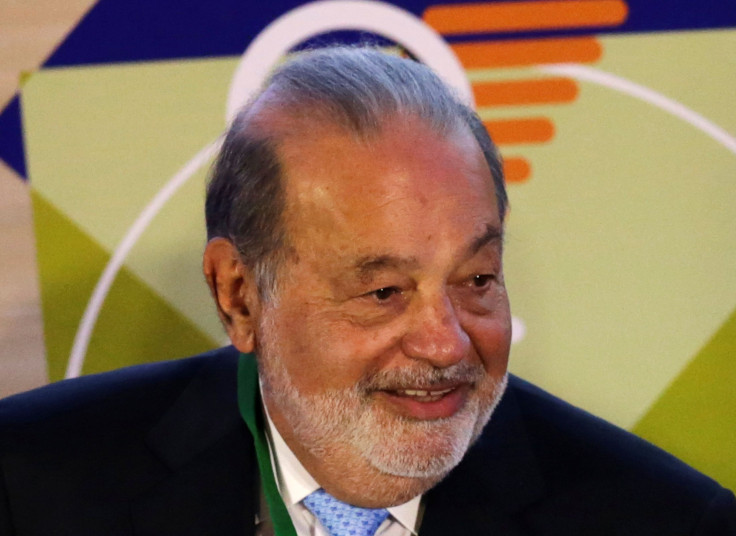 © Copyright IBTimes 2023. All rights reserved.