How To Preorder iPhone 7: When, Where And What Time To Purchase Apple's Inc's New Smartphone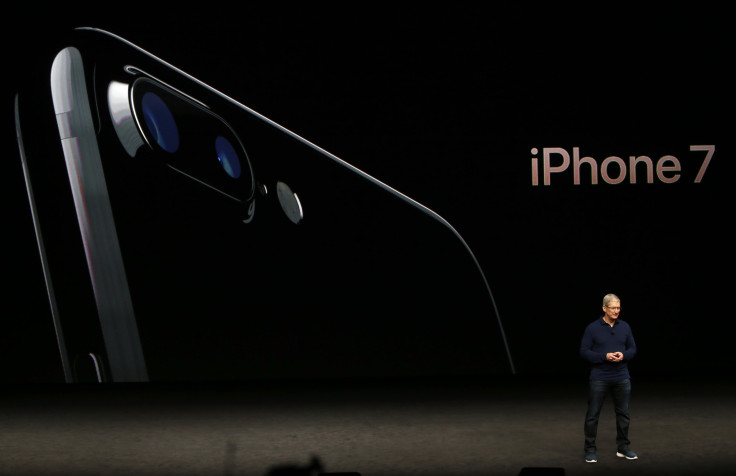 UPDATE: 2:56 EDT -- The iPhone 7 starts at $649 with 32GB, while the iPhone 7 Plus starts at $769. Orders start Friday, Apple announced Wednesday.
Original story:
Apple is set Wednesday to host its third "Apple Special Event," and it will most likely result in the tech company's newest creation being revealed — the highly anticipated iPhone 7.
Set to take place at 1 p.m. EDT, much of the world is awaiting Apple's biggest announcements. The event will be held at San Francisco's Bill Graham Civic Auditorium.
In anticipation of a new iPhone being debuted, it might make sense to get a head start on the pre-order process. Using the launch of the previous iPhone 6 model launch to estimate this year's pre-order time, it seems likely that pre-orders will begin this Friday, two days after the new model is expected to be unveiled.
It's a good idea to be ready and at the computer when the presale goes live (it doesn't hurt to frequently refresh that browser, also). Apple tends to shoot for odd hours, Refinery 29 reported. The presale in 2015 started at 12:01 a.m. PST and at 3:01 a.m. EDT – a little on the late (or early side) for East Coasters.
@evleaks, the famous tech-leaker, predicted that both the iPhone 7 and the iPhone 7 Plus will officially go on sale on Sept. 16, one week after the pre-order date, TechRadar reported Tuesday.
The tech outlet also revealed a leaked schedule shows the actual release date could be slated for Sept. 23. However, the article indicated that the date might only apply to carriers as opposed to the SIM-free handsets.
Other recent leaks have revealed how much each phone might cost. Check the iPhone 7 price predicitons here.
Be prepared for the presale's (potentially) early hours, keep the Apple web page open and before speculation goes any further, tune in to the Apple Special Event. Watch the keynote live stream here.
© Copyright IBTimes 2023. All rights reserved.