How Much Does The iPhone 7 Cost? Prices Leak For New Apple Product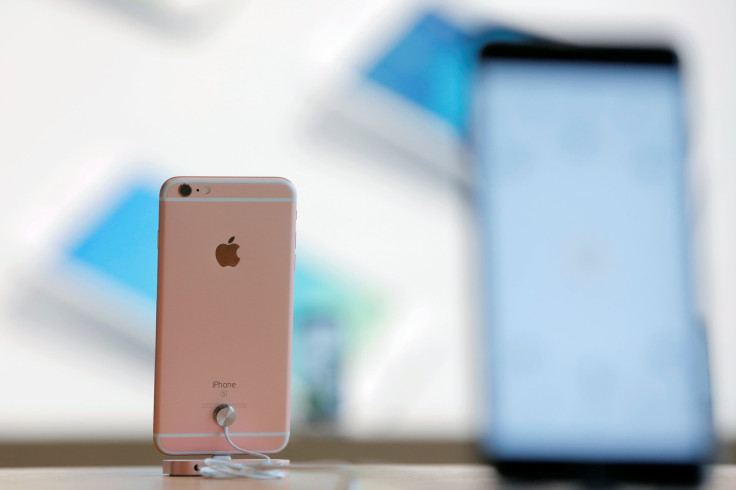 As the iPhone 7 release date nears, more "leaks" and rumors surrounding Apple's newest products are surfacing.
Following a steady stream of photo leaks, the newest "reveal" is the prices for the new generation of iPhones. A hard release date for the official debut of the iPhones 7 is set for Sept. 7, GSM Arena reported Wednesday.
When it came to pricing, the tech outlet revealed that it appears that Apple will be doubling the storage of the new models "without affecting the price compared to the current iPhone 6S and iPhone 6S Plus." The site published the prices for the SIM-free variants, and the numbers compare to another websites' reveal of the models.
According to Phone Arena, the numbers have been leaked in Chinese Yuan. The site does say that the following numbers are the exchanges and do not necessarily reveal the actual prices Apple will charge in the United States for the phones. Here are the prices and their converted rates in USD:
iPhone 7
For 32 GB - ¥5288 ($790)
For 128 GB - ¥6088 ($910)
For 256 GB - ¥7088 ($1,060)
iPhone 7 Plus
For 32 GB - ¥6088 ($910)
For 128 GB - ¥ 6888 ($1,030)
For 256 GB - ¥7888 ($1,180)
Both Phone Arena and GSM Arena compared the prices to the iPhone 6 models to illustrate the price comparisons as they stand now. And considering that the new phones come with more storage (remember that the iPhone 6S started with 16 GB), the prices will be lower than what consumers were probably expecting.
For example, the iPhone 6s with 16 GB costs ¥5288 in Chinese Yuan but is $790 – the same price for the iPhone 7 32 GB. The iPhone 6S Plus is currently priced at ¥7788 (or $1,160) for the 128 GB, making the iPhone 7 Plus 128 GB $30 lower in USD price.
The price leaks follow the recent photo reveal of new iPhone 7 and iPhone 7 Plus phones. From the images, a thinner model with dual cameras can be seen. New colors like "Space Black" and electric blue color could also be added to the Apple iPhone family.
© Copyright IBTimes 2023. All rights reserved.