How Public Backlash Against 'Right to be Forgotten' Removals Helps Google's Cause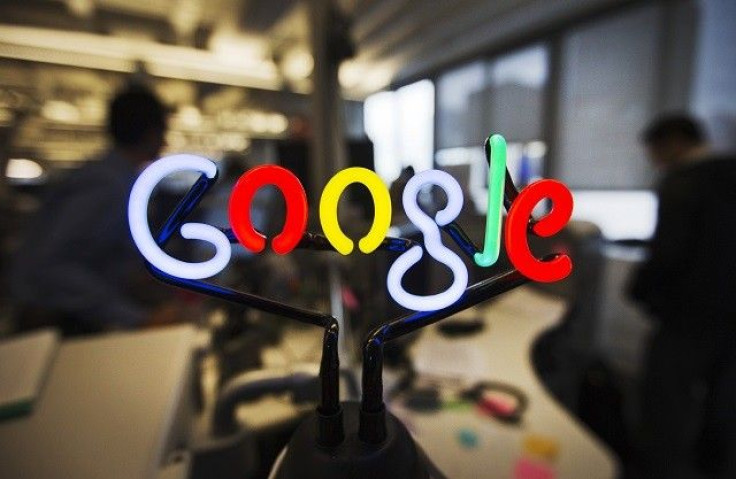 The angry backlash Google has faced this week over removing links as part of the "right to be forgotten" ruling has in fact played right into the hands of the search giant who is still coming to terms with the huge problems its faces implementing the new law.
On Wednesday, Google decided to inform webmasters about the removal of links to content on their websites. Among these was obviously a number of high profile UK media organisations who were told that links to their content had been removed as a result of requests made in the "right to be forgotten" ruling.
Whether intentional or not - and Google claims it was not a complex Machiavellian plot on its behalf - the end results was that the huge media interest in the story helped Google make its point.
Google on Wednesday sent the BBC the following note:
Notice of removal from Google Search: we regret to inform you that we are no longer able to show the following pages from your website in response to certain searches on European versions of Google: http://www.bbc.co.uk/blogs/legacy/thereporters/ robertpeston/2007/10/merrills_mess.html
The article was a 2007 blog about disgraced Merrill Lynch chairman Stan O'Neal by economics editor Robert Peston. Peston initially assumed the removal request had been made by O'Neal himself in a post entitled Why has Google cast me into oblivion? As it turns out, the removal request actually originated from a commenter on the original story who wanted the link to the removed.
Abuse of power
Peston did update the story when he realised this, but only after he declared that the removal was "confirming the fears of many in the industry that the "right to be forgotten" will be abused to curb freedom of expression and to suppress legitimate journalism that is in the public interest."
At the Guardian, James Ball reported that six articles had been removed from Google's search results and that the newspaper had been informed of this on Wednesday morning. In an article explaining the situation, Ball strongly criticises Google's actions: "These [articles] should not be allowed to disappear: to do so is a huge, if indirect, challenge to press freedom. The ruling has created a stopwatch on free expression – our journalism can be found only until someone asks for it to be hidden."
Blind obedience and breaking the law
These articles and more like them were widely picked up by other websites and news organisations around the globe, making it look for all the world as if Google was blindly agreeing to all removal requests without taking into account public interest or press freedom. Not only that, the de-linking of these articles was seen be some as a breach of UK and EU law. Serena Tierney of law firm Bircham Dyson Bell told the Register: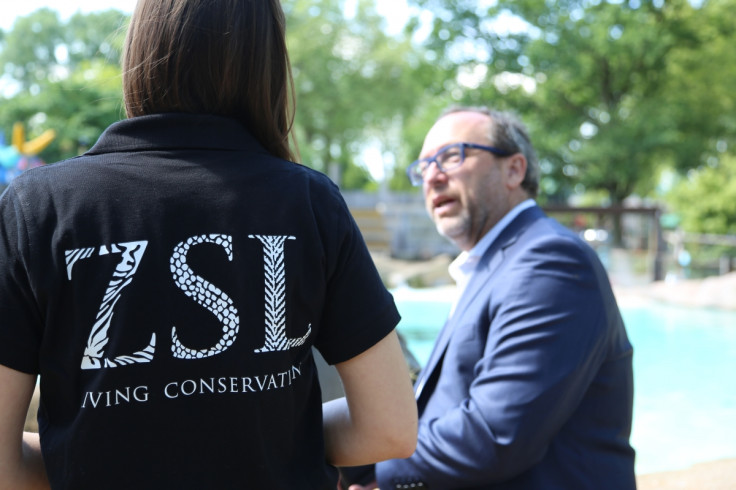 Wikipedia founder Jimmy Wales claims the EU-Google ruling around the "right to be forgotten" is ridiculous and is based on archaic laws which pre-date the Internet. (credit: IBTimes UK)
"When Google receives a request to de-link, it must consider whether any damage to the person making the request is outweighed by a relevant public interest in keeping the link. In the case of Stan O'Neal, it's a no-brainer, there's a clear public interest in that information remaining available." But, hang on, wasn't Google the one who said it was "disappointed" with the ruling. And isn't Google advisory board member Jimmy Wales the one who called the ruling ridiculous?
So what was really happening?
What was happening is that by complying with the European Court of Justice's ruling, Google made itself the scapegoat for a public backlash which was in fact just the result Google would have wanted. By seeming to comply completely with the ruling and highlighting this by informing journalists of the matter, Google was assured of a backlash and public anger at its actions. Google doesn't want this law enforced any more than news organizations do, but by generating such anger against its implementation of the "right to be forgotten" rule, Google has once again stirred up debate about its validity.
Whether you believe this was a complex back-channel PR stunt or just the natural fall-out from the widely ridiculed ruling doesn't really matter - the result is the same. Publicly, Google has said it is "learning as it goes" in relation to what it should and shouldn't remove and on Friday agreed to reinstate some of the links it had removed earlier in the week.
Learning
Speaking on BBC Radio 4's Today programme on Friday, Peter Barron, head of communications for Google in Europe said: "We are learning as we go" adding that it had "to balance the need for transparency with the need to protect people's identities."
Google says it has received 70,000 removal requests so far but it has not said how many of these have been removed from its search results. When it was put to Barron that Google was simply complying with all requests, he strongly denied the accusation: "Absolutely not, we are aiming to deal with it as responsibly as possible. The European Court of Justice ruling was not something that we welcomed, that we wanted - but it is now the law in Europe and we are obliged to comply with that law."
Just what the result of this week's actions will be is unclear, as this is likely to be a story which will continue to stir up debate about just how or if you should have a "right to be forgotten" online.
© Copyright IBTimes 2022. All rights reserved.
FOLLOW MORE IBT NEWS ON THE BELOW CHANNELS