How To Stop Alexa From Letting People Listen To Your Recordings
Voice assistants from different tech companies have allowed people to listen in on some recordings, according to recent reports.
Last month, Amazon admitted to CNet that "we annotate an extremely small sample of Alexa voice recordings" so that it can "improve the customer experience." The recordings, Amazon said, are stored "indefinitely," and that even if users are able to delete recordings on their respective devices manually, Amazon will still keep its copy forever.
While smart home speakers powered by digital voice assistants like Alexa can be very helpful, they can sometimes cause people to worry that someone could be listening in on their conversations or private moments. With all the reports about voice assistants like Amazon's Alexa or Apple's Siri eavesdropping, wouldn't it be good to know how problems like that could be avoided?
A change in settings
Thankfully, Amazon has updated its settings so users can prevent Alexa from recording conversations that are sent to Amazon for review by humans. CNN Business reported that Amazon did this in response to the recent backlash regarding private conversations being recorded.
Don't throw that Alexa-powered smart speaker yet. Here's a quick article providing tips on how to stop Alexa from listening to people -- and preventing it from allowing others to listen too.
How to stop Alexa from listening
Users can do this using a smartphone or tablet:
First, on an iOS or Android device, open the Amazon Alexa app. Make sure that the app is updated to its latest version.
Once the app is open, tap on "Menu" then choose "Settings." Once there, tap on "Alexa Privacy."
After a menu opens, scroll down and find "Manage How Your Data Improves Alexa." Tap on that and turn the option that says Help Improve Amazon Services and Develop New Features" off.
By doing this, users will be able to stop Alexa from eavesdropping on their conversations and sending it to Amazon for review.
Those who are online can also opt-out via the internet:
Simply go to this webpage, sign-in, then click on "Manage How Your Data Improves Alexa."
After that, look for the option that says "Help Improve Amazon Services and Develop New Features," then turn it off.
Alexa will stop recording conversations after doing either one of the two. Those who want to delete existing recordings can go to the "Privacy screen," select "Review Voice History," and delete recordings from there.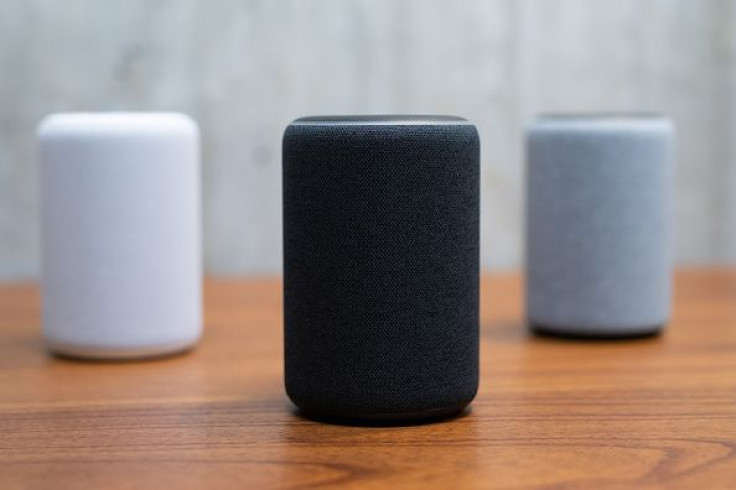 © Copyright IBTimes 2023. All rights reserved.