How Tony Bennett Shattered Every Glass Ceiling
Bennett's music, life withstood the test of time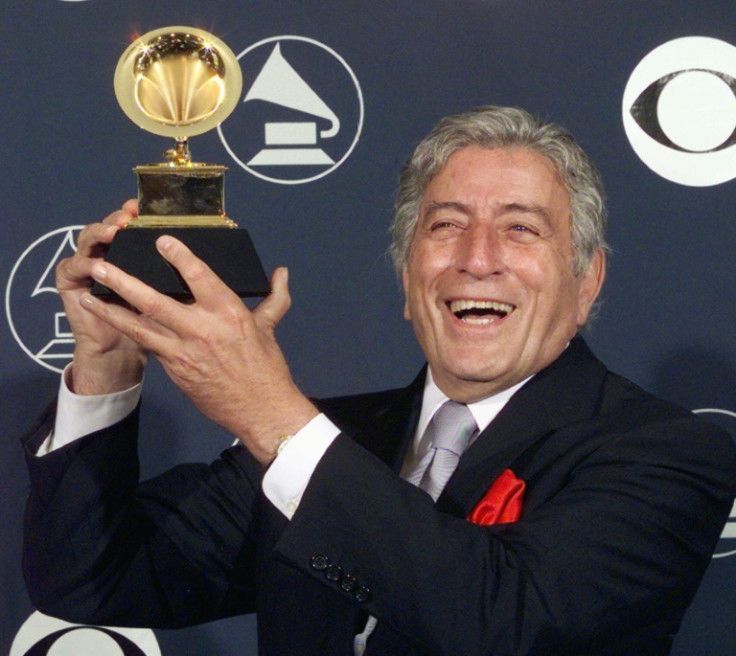 Anthony Dominick Benedetto was born in the New York borough of Queens to a grocer dad and a seamstress mom into poverty. To the world, he became a household name as Tony Bennett.
Bennett, who passed away last week at the age of 96, was one of the most accomplished artists of our times, constantly smashing his own records. His album "Love for Sale" made him the oldest artist to release an album of new material at 95 years and 60 days, according to the Guinness Book of World Records.
Bennett previously earned a Guinness World Record in 2018 with "Love is Here to Stay", his duets album with Diana Krall. A new version of his song, "Fascinating Rhythm," first released in 1949, earned him the distinction of the artist with the longest time span between the release of an original recording and a re-recording of the same song by the same artist.
His first foray into the Top 5 of the Billboard 200 (and a Grammy win) came in 1962 with the song "I Left My Heart in San Francisco," which became his signature tune for many years to come. The song was also inducted into the Grammy Hall of Fame in 1994.
Bennett's discography consists of 61 studio albums, 11 live albums, 33 compilation albums, three video albums, one extended play, and 83 singles. Almost all of Bennett's music was released on the Columbia Records label.
His biggest-selling albums were "I Left My Heart in San Francisco," "MTV Unplugged: Tony Bennett," and "Duets: An American Classic," all of which went platinum (for selling over one million copies of the record). Eight other albums went gold including several of his compilations.
Bennett also charted over 30 singles during his career, with his biggest hits released in the early 1950s. During his long career, he sold over 50 million records worldwide. His big career comeback was credited to his son, Danny, who assumed control of his dad's career, taking the helm as his manager and lifting him up from the ashes.
Among the many awards Bennett won during his extensive career were 18 Grammys (with 36 nominations), a Lifetime Achievement Award, and two Primetime Emmys. He was also bestowed with the NEA Jazz Master and a Kennedy Center Honor, and earned a star on the Hollywood Walk of Fame.
Bennett considered one of his biggest achievements to be honoring the memory of his good friend by founding the Frank Sinatra School of the Arts in Astoria, which ushers new generations of performers.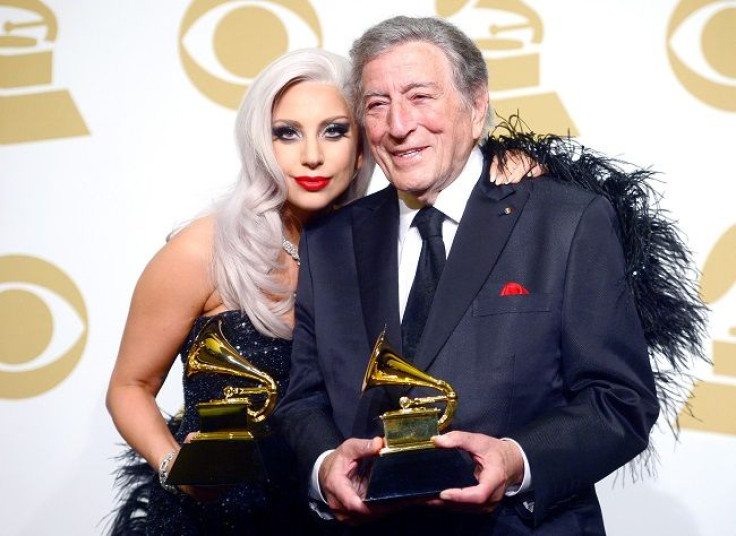 Tony Bennett's career was marked by the duets he recorded, with many female vocalists, like "Body and Soul" with Amy Winehouse, the duet album with Diana Krall, and two albums with Lady Gaga.
His last public appearance was with Lady Gaga at Radio City Music Hall in August 2021, two months before his last release, the Bennett-Gaga set "Love for Sale," the sequel to their chart-topping 2014 collaboration "Cheek to Cheek."
Even after the official announcement that he had been diagnosed with Alzheimer's, he remained active until his very last days, rehearsing three times a week for what he referred to as an upcoming performance.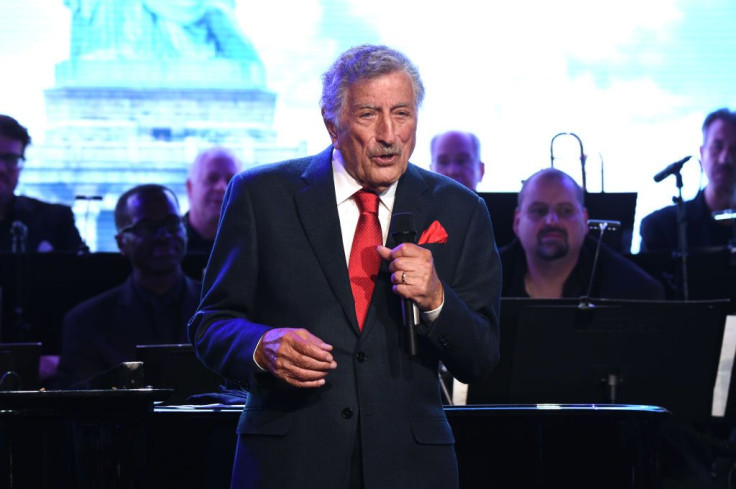 He is survived by his wife, Susan Benedetto, his four kids, Danny, Dae, Johanna, and Antonia, and nine grandchildren.
© Copyright IBTimes 2023. All rights reserved.