How Wealthy Is Adele's Boyfriend? Rich Paul Net Worth Revealed
KEY POINTS
Rich Paul was selling rare sports jerseys out of the back of his car when he met NBA superstar LeBron James in 2002
He is now CEO of sports agency Klutch Sports Group, which manages over 20 NBA players including James
Paul began dating Adele last year after the singer's divorce from ex-husband Simon Konecki was finalized
Adele and her boyfriend Rich Paul may have taken their relationship to the next level as her latest social media post suggested that they have bought their first home together.
The "Easy On Me" singer, who began dating Paul last year after her divorce from Simon Konecki was finalized, appeared to confirm that she and her beau have moved in together in a California home with the snaps she shared via Instagram this week.
But who exactly is Paul and how rich is he?
Born in Cleveland, Ohio, the 40-year-old sports agent comes from humble beginnings.
He was selling rare sports jerseys out of the back of his car when he met NBA superstar LeBron James at an airport in 2002. Impressed with his collection, James later contracted him to purchase various jerseys for him, according to a profile of Paul by The New York Times' Joe Drape.
Paul's connection with James led to his success. After becoming part of the athlete's "inner circle," Paul found work under established sports agent Leon Rose.
Today, Paul is the CEO of Los Angeles-based sports agency Klutch Sports Group, which manages over 20 NBA players including James. Paul was the third-most financially successful NBA agent in 2020, and he has generated close to $1 billion in deals, according to Celebrity Net Worth (CNW).
In 2019, Klutch Sports Group expanded and started representing NFL players, signing defensive end Chase Young the following year.
As of 2022, Paul's net worth is estimated to be around $120 million, CNW reported.
But while his net worth is impressive, Paul's girlfriend is even richer.
Adele is worth $220 million as of 2022, according to Celebrity Net Worth. She made over $430 million between 2009 and 2019, primarily through record sales and concert performances.
Paul and the British singer-songwriter went Instagram official after they attended the wedding of NBA player Anthony Davis in September 2021.
Adele told Rolling Stone that she met Paul on the dancefloor at a mutual friend's birthday party years ago and that they reconnected in spring last year, around the time her father Mark Evans died.
The singer told Oprah Winfrey during her "One Night Only" CBS interview that her relationship with Paul is the first time she's been open to being loved. Adele, who described Paul as "funny" and "very smart," also said timing played a big part in her current relationship.
"It's just timing. But it'd be interesting to see what my reaction is like in general to anything that hurts me now that I feel so secure in myself, and I'm talking outside of romance as well," she shared.
On Thursday, Adele posted on Instagram a photo of her and Paul posing on the lawn of a mansion, with the singer waving at the camera while her boyfriend holds a set of keys.
The 21,000-square-foot Beverly Hills home was bought for $58 million and previously belonged to Sylvester Stallone, the Independent reported.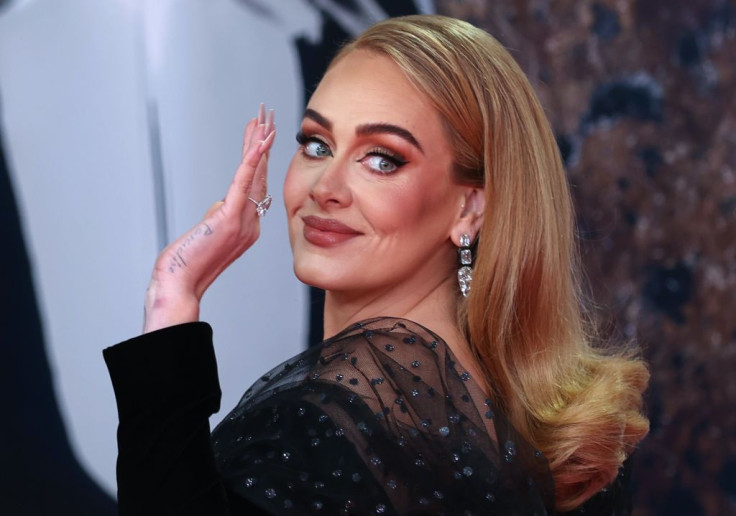 © Copyright IBTimes 2023. All rights reserved.