Adele 'Shouting, Sobbing' On Phone To Rich Paul During Vegas Rehearsals: Report
KEY POINTS
Adele "couldn't get through a single full rehearsal" for her Las Vegas residency in the past month, a report says
The singer reportedly was "constantly" on the phone with her boyfriend Rich Paul, "shouting and sobbing"
Journalist Scott Roeben said there are rumors that there are stresses related to Adele's relationship
Adele struggled to get through rehearsals for her Las Vegas residency, according to a new report.
Last week, the "Easy on Me" singer postponed her entire Las Vegas residency only 24 hours before the opening night, telling fans in an emotional video that "my show ain't ready."
Now, an unnamed insider told Page Six that Adele was "shouting and sobbing" on the phone to her boyfriend Rich Paul as her concert plans came crashing down.
"Adele's been crying and couldn't get through a single full rehearsal for the past month," said a source linked to the management team at Caesars Palace, where the shows were to take place. "Just constantly on the phone with Rich … loudly shouting and sobbing. She has barely rehearsed because she is constantly in the middle of an emotional shootout."
Scott Roeben, the Las Vegas-based journalist for Casino.org who broke the news of Adele's residency, told Page six that Vegas insiders are worried she might cancel the shows for good.
"There are rumblings that there are stresses related to Adele's relationship. I'm told that these stresses caused her to be in a place where she was just not confident moving forward," he said. "You can't focus if you're not where you need to be in your head."
Adele took a private jet to Los Angeles and went straight to Paul's home after announcing that she is postponing her Las Vegas residency, according to the outlet.
"Half my team have COVID-19, and it's been impossible to finish the show," she said in her announcement last week, adding that "delivery delays" had also played havoc with her plans.
Adele was due to play the first of 24 concerts at the Caesars Palace's Colosseum on Friday. Her "Weekends With Adele" residency was set to run through mid-April.
It remains unclear if Adele and her sports agent boyfriend are experiencing relationship problems. However, Paul recently made a brief appearance in one of the "Rolling in the Deep" singer's FaceTime calls with fans who had gone to Las Vegas to see her perform.
The "Hello" singer also told Vogue in November 2021 that she was "very happy" with him and loves "being around him."
Meanwhile, there were speculations that the singer was anxious about the residency. Adele has been open about her stage fright and how she deals with pre-show jitters.
"I'm scared of audiences," she told Rolling Stone in 2011. "I get sh---y scared. One show in Amsterdam, I was so nervous I escaped out the fire exit. I've thrown up a couple of times. Once in Brussels, I projectile-vomited on someone. I just gotta bear it. But I don't like touring. I have anxiety attacks a lot."
Although there were fears that she might cancel her shows, Adele vowed to reschedule all the missed residency dates.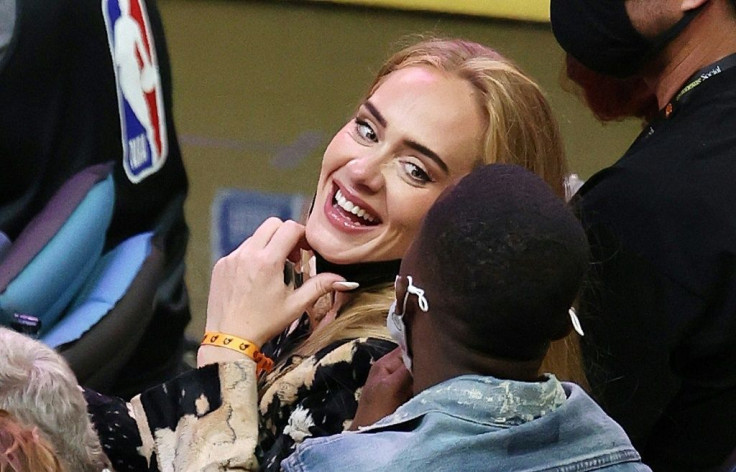 © Copyright IBTimes 2023. All rights reserved.