Adele Addresses Rich Paul Split Rumors; Fans Ask For Update On Las Vegas Residency
KEY POINTS
Adele shared a candid photo of herself laughing on Instagram and told fans, "Rich sends his love"
The singer confirmed that she is performing at the Brit Awards next week
Adele also said that she will be appearing on "The Graham Norton Show"
Adele is setting the record straight.
Rumors recently surfaced that the 33-year-old Grammy winner's relationship with boyfriend Rich Paul is on the rocks and that she has pulled out of performing at the Brit Awards next week, E! News reported.
On Tuesday, Adele took to Instagram to post a cheeky response to the speculation as well as share some of her plans for the coming weeks.
"Hiya, so I'm really happy to say that I am performing at the Brits next week," the "Easy on Me" singer wrote alongside a candid photo of herself laughing. "Anddddd I'll also be popping in to see Graham [Norton] for a chat on the couch while I'm in town too! I'm looking forward to it! Oh, and Rich sends his love."
Fans appeared glad to hear from Adele, with one person commenting on her post: "Tell 'em, Adele!" Another commented, "Stop, I'm so happy [right now]."
The latest confirmation of Adele's return to the stage comes just weeks after she announced that she had to postpone her anticipated Las Vegas residency.
Some fans asked Adele for an update on her postponed shows.
"What about Vegas!!!??? When will we know the reschedule dates?" one person commented on her latest post. "Any news on the Las Vegas residency? Still sitting with $1,500 worth of tickets…" another wrote.
Scott Roeben, a Las Vegas-based journalist for Casino.org, recently told Page Six, citing unnamed sources, that Adele's volatile relationship with Paul allegedly contributed to the cancellation of her dates at Caesars Palace.
"There are rumblings that there are stresses related to Adele's relationship. I'm told that these stresses caused her to be in a place where she was just not confident moving forward," Roeben said. "You can't focus if you're not where you need to be in your head."
Following the cancellation of her residency, Adele headed to her boyfriend's Beverly Hills home and has remained there ever since, Page Six reported. Unnamed insiders told the outlet that the couple is working on their relationship issues and that Paul is helping her renegotiate her contract with the Vegas casino owners.
"She and Rich had been fighting, and their relationship was volatile before she canceled her dates," the source claimed. "Adele is very emotional and dramatic. He's an NBA guy who has to go on the road — they are very different — and they hit a rough patch."
According to Page Six, fans were told that their tickets will be honored from the canceled dates as soon as Adele can negotiate her return to Vegas for the weekend dates, but Roeben recently tweeted, citing unnamed industry sources, that the singer's residency may be "done."
"All preparations for the production have stopped, the sets have been loaded out, and there's no activity related to addressing concerns that presumably led to the cancellation," he reported. "The sound system Adele and her team insisted upon is being taken out, the original equipment is being re-installed."
The journalist cited the insiders as saying that Adele had originally decided to move her show to MGM Resorts and was set to sign the contract, but the "Rolling in the Deep" hitmaker and her team allegedly "disappeared" and have not returned their calls.
"Weekends with Adele" was originally scheduled for twice a weekend from Jan. 21 through April 16 in the Colosseum theater at Caesars Palace. However, if Adele decides to move forward with her residency, it now has to be scheduled around other performers booked at the venue, including Keith Urban.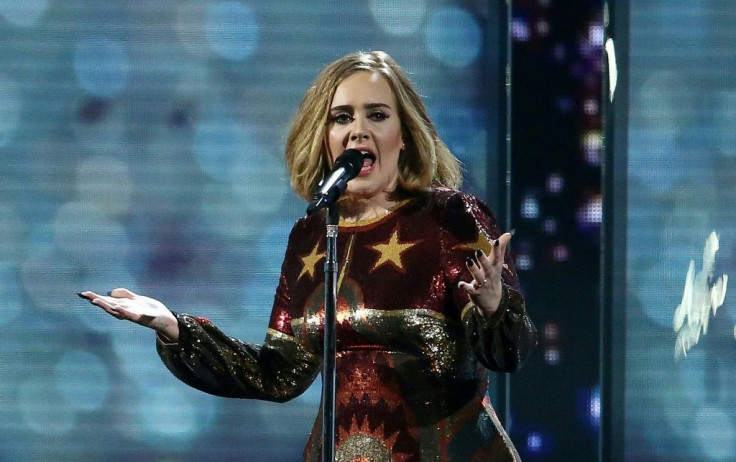 © Copyright IBTimes 2023. All rights reserved.