How Will Brexit Affect Oil Prices? Market Takes A Hit After EU Referendum, But It's No Long-Term Blow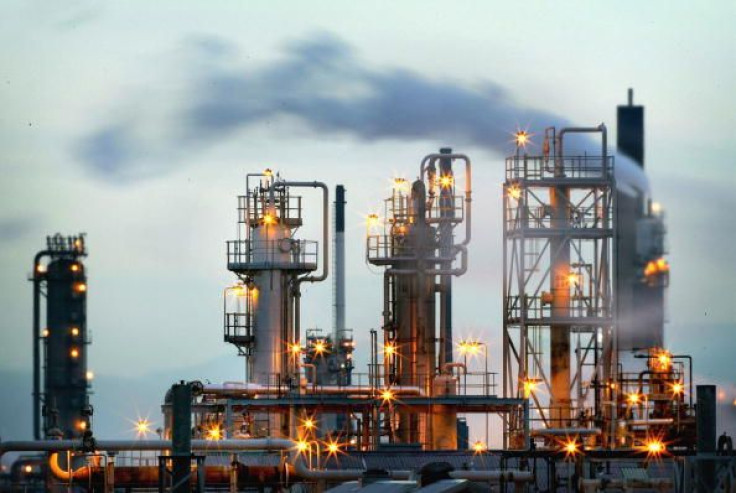 Crude oil prices dipped Friday as fear and uncertainty roiled financial markets in the wake of Britain's decision to exit the European Union. But the drop is likely to be a temporary stumbling block for the steadily strengthening oil industry, analysts said.
Global benchmark Brent crude sank by more than 6 percent early Friday to below $48 a barrel, although its price recovered slightly to $48.50, representing a fall of 4.75 percent. U.S. benchmark crude was down 4.49 percent to $47.86 a barrel at 2:03 p.m. EDT.
Oil prices are still almost 80 percent higher than they were in the first quarter of 2016, when Brent and U.S. crude dropped to 13-year lows. Widespread disruptions in the oil supply and signs of rising demand are steadily chipping away at the global crude glut that's weighed on markets the past two years.
While the Brexit vote Thursday may make oil prices more volatile in the short term, the U.K.'s decision is unlikely to drastically disrupt the oil market's fundamental drivers, production and consumption, said Robert Johnston, CEO of Eurasia Group, a political risk research and consulting firm. "The market is mostly focused on what the Saudis are doing and what's happening in the U.S. shale sector," he said. "Brexit is less of a factor."
Crude Oil Spot Pricing | Graphiq
Surging output by Saudi Arabia and U.S. shale oil producers in recent years helped fuel the supply glut that ultimately pushed down prices. Saudi officials in the last year have resisted calls by fellow OPEC members to cap or freeze production in a bid to boost oil prices. The oil-rich kingdom instead has protected its market share, in turn driving out some of its competition from the American oil patch.
U.S. crude production has steadily dropped in recent months as low oil prices forced drillers to cancel projects, delay tapping new wells of slash investments. Domestic production fell 39,000 barrels a day last week to 8.7 million barrels a day — about 1 million barrels a day below a peak of 9.7 million barrels a day in April 2015, the U.S. Energy Information Administration reported this week.
The drop in U.S. production is adding to the significant supply disruptions in Canada, Libya and Nigeria. Massive wildfires in Canada's oil sands region in May knocked out as many as 1.5 million barrels a day in capacity as producers shuttered facilities and workers fled for safety. Attacks on Libya's key production facilities has delayed the country's attempts to restore oil output to pre-2011 levels. And in Nigeria, military action against facilities and pipelines in the oil-rich Niger Delta region pushed oil production down to 30-year lows.
Global oil supplies in May fell by 0.6 percent to 95.4 billion barrels a day compared to a year earlier, marking the first significant drop since early 2013, the International Energy Agency (IEA) reported June 14.
In contrast, oil demand nudged upward on signs that lower fuel prices were spurring higher consumption in emerging economies. Global oil demand grew an estimated 1.6 million barrels a day in the first quarter of this year over the same period last year, the IEA said.
"At halfway in 2016, the oil market looks to be balancing," the Paris-based energy agency said in its monthly oil market report last week.
The world's oil markets won't be completely immune to any financial fallout from the Brexit. The referendum result could weaken oil demand by hampering Europe's economic growth, and it may slow investment in the U.K.'s North Sea oil and gas operations.
But Europe isn't the main driver of global oil demand growth, and the North Sea accounts for a small and shrinking share of the world's total oil production. More likely to influence oil markets are the chances that U.S. oil production could quickly recover and the broader questions around Saudi Arabia's long-term oil strategy.
The number of U.S. drilling rigs has risen for nearly three straight weeks as oil prices climb, fueling concerns that American producers could flood the still-oversupplied crude market. Meanwhile, Saudi Arabia has launched an ambitious agenda to diversify its oil-dependent economy and sell of stakes in its state-owned oil giant Saudi Aramco.
"Those are the two most important stories," said Eurasia Group's Johnston.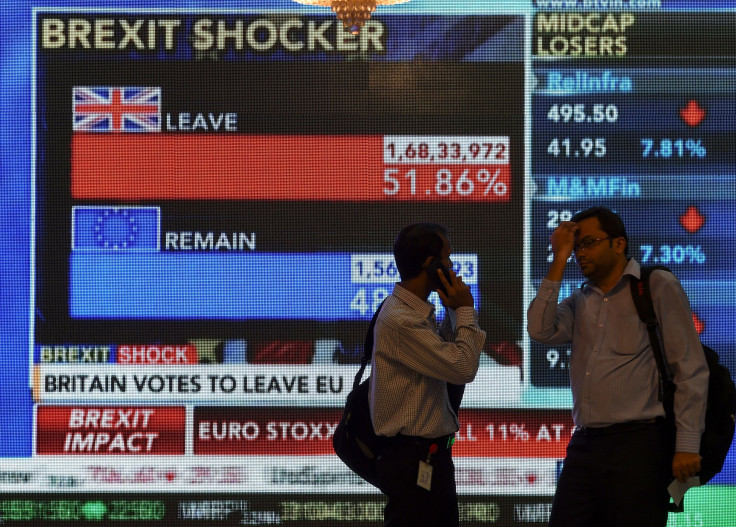 © Copyright IBTimes 2023. All rights reserved.
FOLLOW MORE IBT NEWS ON THE BELOW CHANNELS