HP Earnings Beat Estimates; $3.3 Billion Writeoff for TouchPad and webOS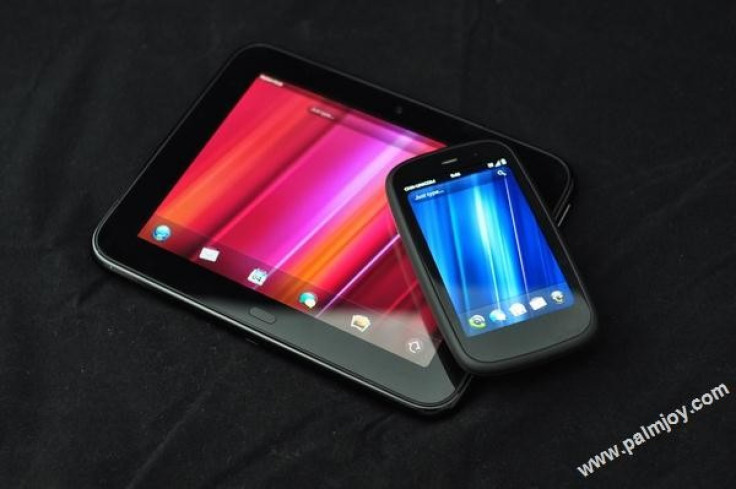 Hewlett-Packard, the world's largest computer company, reported fourth-quarter earnings that exceeded expectations even as sales of PCs and printers fell. As well, the company wrote off a record $3.3 billion of the failure of its TouchPad in the tablet sector.
HP said fourth quarter operating income was $1.17 a share, or 4 cents above estimates, on revenue of $32.2 billion. Net income, reflecting the writeoff, plunged to 12 cents from $1.10 a year ago.
The Palo Alto, Calif.-based giant reported full-year operating income of $4.88 a share and revenue of $127.2 billion.
We need to get back to the business fundamentals in fiscal 2012, new CEO Meg Whitman said. She, Executive Chairman Ray Lane and CFO Cathie Lesjak are expected to brief investors Monday night.
HP shares rose nearly 2 percent in after-hours trading to $27.40, after falling 4 percent in Monday's market decline.
Still, HP's full-year revenue was at the low end of estimates. By contrast, IBM, its biggest rival, has already reported nine-month revenue of $99.9 billion, assuring 2011 will be the first in 100 years that IBM revenue exceeds $100 billion.
HP forecast fiscal 2012 earnings of at least $4 a share. It didn't offer a revenue prediction.Whitman said Monday night it will not issue them any more.
Wall Street has been unsparing with tech company earnings lately.
Apple, whose fourth-quarter earnings narrowly missed estimates because consumers withheld buying iPhones ahead of the iPhone 4S release, was punished; No. 3 PC maker Dell, whose third-quarter results exceeded estimates was also also hit because investors didn't like lower-than-expected revenue which management said it deliberately passed up in favor of higher-margin sales.
HP predicted first-quarter operating earnings would range between 83 and 86 cents a share. It said its cash pile fell to $8.1 billion from $12.95 billion last quarter. It spent $500 million to buy back its own shares.
Former eBay CEO and defeated Republican gubernatorial candidate Whitman, 55, has been HP's CEO only since Sept. 25. So far, she's decided to retain HP's PC division, the world's largest PC maker, reversing a decision by former CEO Leo Apotheker.
Whitman and Chairman Lane, 64, may say more about about their strategic review later. Whitman lacks a tech background and said she would focus on HP's hardware business while Lane, a former Oracle president, would look at software and other issues.
As well, CFO Lesjak, 52, who served as Interim CEO last year when CEO Mark Hurd quit, may shed light on HP's financial management strategy. Like most multinationals, HP keeps most of its cash abroad, which helps make foreign acquisitions easier but prevents management from repatriating funds for domestic use because of fear of high tax payments.
For years, HP has been criticized for overpaying for acquisitions as well as the rationale for a number of them, starting with the $25 billion takeover of Compaq Computer in 2001 but more recently with the $1.2 billion takeover of Palm last year and last quarter's $10.5 billion purchase of Britain's Autonomy, which specializes in managing all manner of content.
Whitman, in the earnings release, indicated HP will make prudent investments ahead but didn't provide more details.
Different elements of the tech community want to know if HP will play in the fast-growing tablet sector, after the introduction and subsequent fire sale of the HP TouchPad. Keeping HP's PC factories and contract relationships could mean there will be a new model in 2012.
However, the huge writeoff for the TouchPad and WebOS may indicate the Whitman team has pulled the plug on tablets.
Other policies could include future chip strategies, such as the future of the Itanium chip co-produced with Intel; supercomputing initiatives to battle IBM, Cray and NEC, as well as software and middleware plays to compete against Oracle and rivals in data analysis, security and content management.
Since Whitman's installation, HP shares have gained nearly 19 percent, giving the company a market capitalization of $52.6 billion.
A year ago, though, HP's market capitalization was about $72 billion. By contrast, IBM's market capitalization is $214.3 billion and Apple, the most valuable tech company, has a market capitalization of $342.3 billion.
HP shares closed at $26.86, down $1.13, on Monday.
© Copyright IBTimes 2023. All rights reserved.