Huawei Mate 10 To Launch With Samsung Galaxy S8 DeX-Like Feature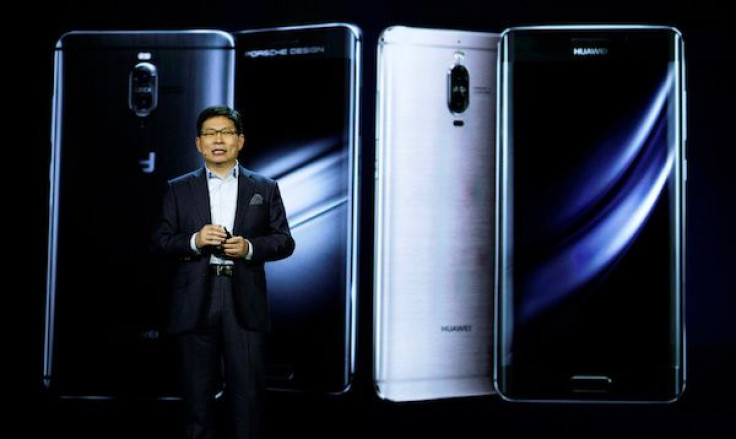 Huawei is scheduled to unveil its Mate 10 smartphone on Oct. 16, but as early as last month numerous sites have already leaked details about the upcoming flagship handset. This month is no different as another report appears to have disclosed a new standout feature of the device.
MSPowerUser reported just this past Sunday about a new feature that could debut alongside the Huawei Mate 10. The feature is said to be an advanced solution that could offer a desktop user interface when accessing Android apps through a connected big screen. It is somehow akin to Samsung DeX, which transforms the Galaxy S8 into a device capable of delivering seamless desktop experience.
Connecting Android phones to external screens isn't anything new in the industry. However, the traditional solution only allowed phones to mirror their display to external screens. Interestingly, Samsung's DeX dock offers more than that. It provides a proper desktop interface, thereby making the Galaxy S8 act like a CPU for the monitor, which is the external display.
Huawei is rumored to be doing the same thing to its Mate 10 handset. French website FrAndroid claims that apart from offering a desktop user interface when accessing Android apps, the Mate 10's new feature would make the smartphone compatible with a number of Miracast-powered laptop shells including the Miraxess Mirabook.
Miraxess CEO Yanis Anteur has since confirmed the news when he spoke with Gearburn recently. "For now on we recommend to use the Mirabook with the Galaxy S8 for DeX and Windows Phones for Continuum. I also have a secret news for you (sic), the new Huawei smartphones announced on 16 October will have a DeX like feature and should be compatible with the Mirabook," Anteur said.
There are also rumors claiming that Huawei will most likely launch a proprietary dock alongside the Mate 10. The dock is expected to output through Displayport, just like Samsung DeX. Unfortunately, MSPowerUser predicts that consumers won't be that eager to purchase the dock if it does debut as an extra accessory for the Mate 10. Still, many would be able to take advantage of the Mate 10's desktop UI, knowing that most smart TVs nowadays have Miracast support.
Prior to the circulation of the Mate 10's new rumored feature online, Huawei already dropped hints about the flagship phone's standout feature. In a recent teaser the Chinese phone maker released, the company stated that the upcoming handset is "not a smartphone." Furthermore, Huawei has also described the Mate 10 to be an intelligent machine that can see, think and learn like a human, as pointed out by PhoneArena.
Meanwhile, the specs and features of the Mate 10 have already been leaked online. According to several reports, the handset is going to come with a bezel-less 6-inch display that has a 2160 x 1080 screen resolution and a 2:1 aspect ratio. The smartphone is also rumored to launch with a 4-camera setup. The dual-camera module on the front will have 3D face-scanning technology, while the dual-camera module at the back will be accompanied by a Leica-branded flash and a sensor, as reported by Android Police.
© Copyright IBTimes 2023. All rights reserved.