Hummus In America: Sabra Dipping Company Looks To Expand Chickpea Cultivation Amid Healthy Snack Boom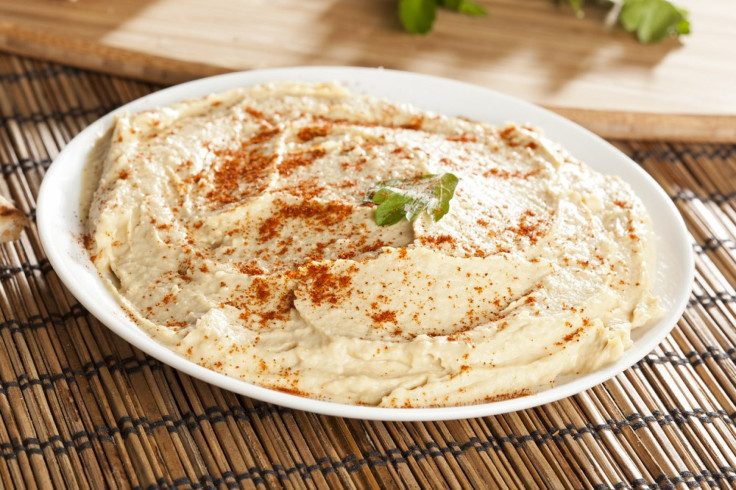 Is hummus the new salsa? Judging from moves by the nation's biggest maker of the Middle Eastern Arabic food spread, it's becoming the hot healthy-snack-food choice.
Hummus' most popular name brand, Sabra Dipping Co., a joint venture of PepsiCo Inc. (NYSE:PEP) and Israel's Strauss Group Ltd., is looking to expand its chickpea-growing operation into Virginia. The move would reduce Sabra's dependence on the legume's main U.S. growing region -- the Pacific Northwest -- while allowing it to explore new chickpea varieties for its dips and spreads.
Sabra, which makes its hummus at a plant near Richmond, Va., is counting on a secondary source of supplies to help protect the company in the event of crop failures in Washington or Idaho. Sourcing the chickpeas closer to home would also reduce shipping costs for the hummus manufacturer, but its potential new location has some experts worried that the state's high summer humidity could prove a significant complication.
"We need to establish the supply chain to meet our growing demand," Sabra Chief Technology Officer Tulin Tuzel told the Wall Street Journal. "We want to reduce the risk of bad weather or concentration in one region. If possible, we also want to expand the growing seasons."
Hummus, a Middle Eastern dish consisting of chickpeas, tahini (a sesame-seed paste), olive oil, garlic and lemon juice blended to form a paste, has experienced a significant rise in popularity among Americans who are looking for healthy alternatives to unhealthy snacks. In addition to being high in protein, hummus is a good source of fiber, heart-healthy fats and essential vitamins and minerals.
Sales of "refrigerated flavored spreads" -- a segment dominated by hummus -- totaled $530 million at U.S. food retailers last year, up 11 percent from a year earlier and a 25 percent jump over 2010, according to market-research firm Information Resources Inc.
In an effort to meet the demand, Sabra, based in White Plains, N.Y., is expected to announce an $86 million expansion of its hummus plant near Richmond. It expects to add 140 jobs to the facility, which currently employs about 360, over the next few years.
While Sabra doesn't disclose financial data, IRI data obtained by the WSJ show its hummus sales were about $315 million last year, up about 18 percent. And because some retailers, including Costco Wholesale Corp. (Nasdaq: COST), don't provide information to IRI, the figures play down Sabra's retail sales.
Data released by the U.S. Department of Agriculture coincides with the growing chickpea market as the average price that farmers received for chickpeas was 35 cents a pound last year, a 10-cent increase over the mid-2000s. In addition, U.S. farmers are expected to plant a record 214,300 acres of chickpeas this year, up 3 percent from last year and a fivefold increase over a decade ago, the USDA said.
© Copyright IBTimes 2023. All rights reserved.