Hundreds Show Support for 'Caylee's Law'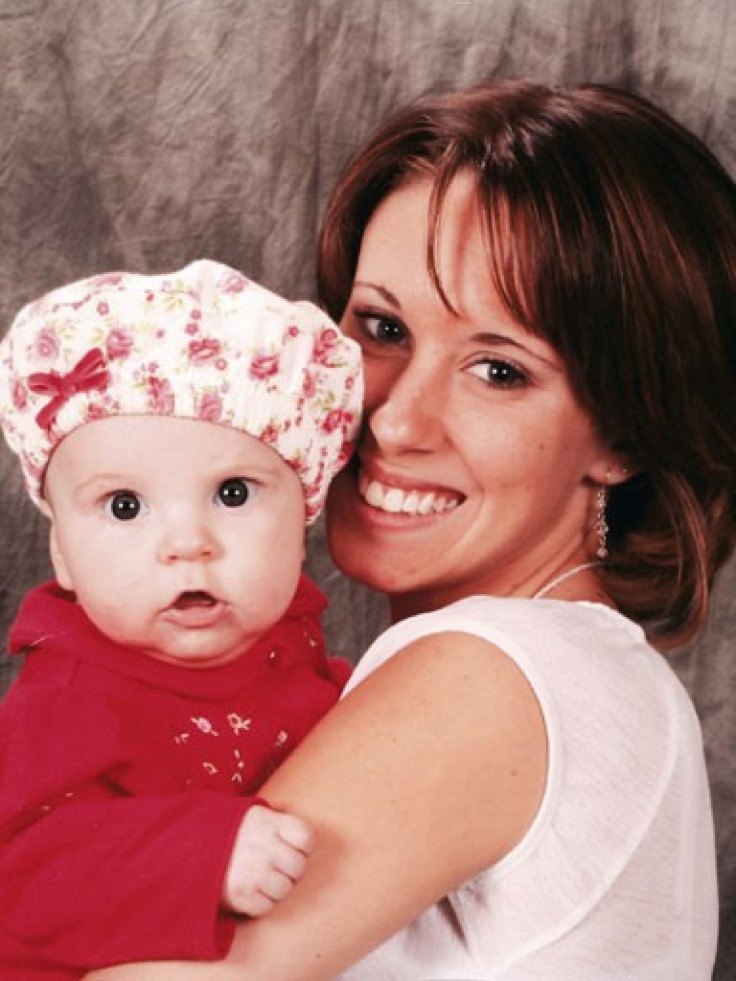 An Oklahoma woman is looking to petition U.S. lawmakers to Create Caylee's Law, which would make it a felony to not report a child's death or disappearance in a timely manner.
Michelle Crowder took to the social-change Web site sitechange.org on Tuesday seeking signatures in support of her campaign, following Casey Anthony's acquittal on the charge that she murdered her 2-year-old daughter Caylee Anthony. For the campaign, Crowder is petitioning U.S. President Barack Obama, the Senate and the House of Representatives.
Casey Anthony, 25, has been sentenced to four years in prison for lying to detectives who were investigating her daughter's death in 2008. Reports are that she may be released from jail later this month or early August because of time served and good behavior.
But with the startling turn in the case, there are Americans out there who want to prevent such a tragedy from happening to another child.
More than 327,400 people have submitted signatures in support of Crowder's campaign as of 12:31 p.m. on Thursday. Another 18,933 have indicated their support on the Create Caylee's Law page on the social networking site Facebook.
Crowder has asked people to contact senators and representatives on the matter.
There should be a new federal law created called 'Caylee's Law' that will make it a federal offense for a parent or guardian to not notify law enforcement of a child going missing in a timely manner, the overview of the petition reads. Let's keep another case like Caylee Anthony out of the courts.
The sample petition letter starts by stating the outcome of the Tuesday's trial and that Casey Anthony then faced charges for four counts of lying to the authorities.
I'm writing to propose that a new law be put into effect making it a felony for a parent, legal guardian, or caretaker to not notify law enforcement of the death of their child, accidental or otherwise, within 1 hour of said death being discovered, the petition letter reads. This way there will be no more cases like Casey Anthony's in the courts, and no more innocent children will have to go without justice.
The letter also asks that lawmakers make it a felony for a parent, legal guardian, or caretaker to not notify law enforcement of the disappearance of a child within 24 hours, so proper steps can be taken to find that child before it's too late.
Casey Anthony was facing the death penalty for the murder of her daughter. Casey Anthony would have gotten the death penalty if she was convicted.
Prosecutors in the case believed Casey Anthony killed the toddler by drugging and suffocating her with duct tape on June 16, 2008. They also alleged that Anthony drove for several days with the 2-year-old's body in the truck of her car before dumping the remains in the woods near the family home.
But the defense said Caylee Anthony died in an accidental drowning in the family's backyard pool and the family tried to cover it up.
The prosecution and an alternate juror have said that Casey wasn't convicted of the murder because they couldn't prove how Caylee Anthony died. The two-year-old's body was in an advanced stage of decomposition when it was found and so it was impossible to determine a cause of death.
Alternate juror Russell Huekler has said, The prosecution failed to prove their case and there was reasonable doubt. Again, they didn't show us how Caylee died. They didn't show us a motive. I'm sorry people feel that way. ... These were 17 total jurors. They really listened to this case and kept an open mind.
You can learn more about the Create Caylee's Law at:
http://www.change.org/petitions/create-caylees-law#comments
http://www.facebook.com/pages/Create-Caylees-Law/239305669422074?sk=wall
© Copyright IBTimes 2023. All rights reserved.
FOLLOW MORE IBT NEWS ON THE BELOW CHANNELS