Hunt For Alien Life: Scientists Release Catalogue Of Most Earth-Like Candidates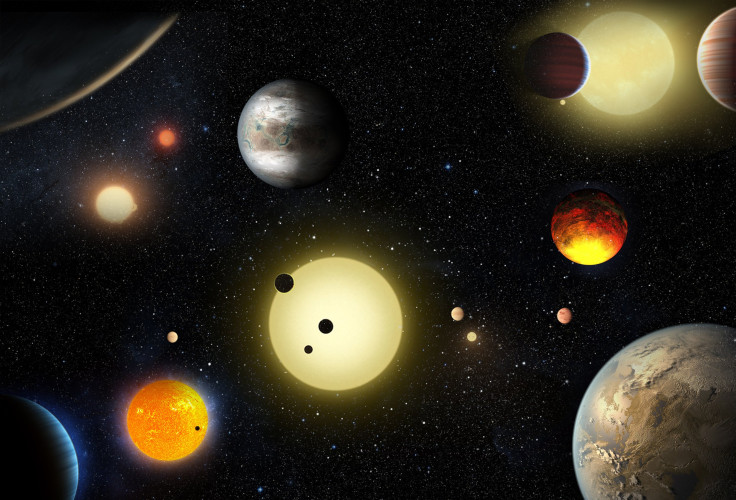 If we are looking for life as we know it, it makes sense to look for it in places that most resemble the one planet we know for sure has life — Earth. That is why a team of researchers from the San Francisco State University has released a list of 20 planets that are most likely to resemble the pale blue dot we call home.
"This is the complete catalog of all of the Kepler discoveries that are in the habitable zone of their host stars," Stephen Kane, an associate professor of physics and astronomy at San Francisco State University and lead author of a study outlining 216 planets discovered by the Kepler telescope, said in a statement. "That means we can focus in on the planets in this paper and perform follow-up studies to learn more about them, including if they are indeed habitable."
For a planet to be habitable — at least for life as we know it — it needs to lie in what is called the "Goldilocks zone." This refers to the region around a star where the temperature is just right — not too hot and not too cold — for liquid water to exist.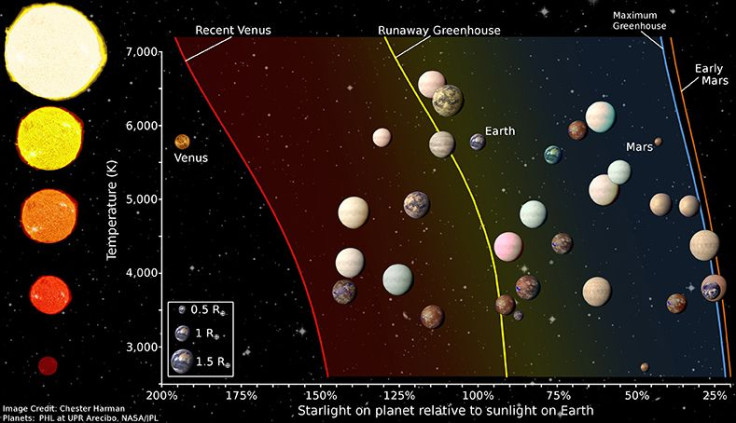 Take Kepler-62f, for instance. The exoplanet, which is roughly 40 percent larger than Earth and is located nearly 1,200 light-years away, qualifies as one of the planets that have conditions needed for life as we know it to arise and thrive.
Previous computer simulations have shown that Kepler-62f could be habitable through the year if it had an atmosphere that is three to five times thicker than Earth's and that is composed almost entirely of carbon dioxide. If, on the other hand, it does not have a thick layer of carbon dioxide enveloping it and has the same amount of the gas as Earth does, it may still temporarily sustain life — provided its orbital path puts it in the habitable zone for a part of the year.
The top 20 most Earth-like planets listed in the new study tick two boxes — they lie in the habitable zone and they have a rocky surface — making them the prime candidates for the hunt for alien life beyond our solar system.
"There are a lot of planetary candidates out there, and there is a limited amount of telescope time in which we can study them," Kane said. "This study is a really big milestone toward answering the key questions of how common is life in the universe and how common are planets like the Earth."
At the last count, the Kepler telescope — currently carrying out its extended K2 mission — has detected over 4,700 exoplanet candidates, of which over 2,300 have been confirmed.
FOR FREE to continue reading
✔️ Unlock the full content of International Business Times UK for free
offer available for a limited time only
✔️ Easily manage your Newsletters subscriptions and save your favourite articles
✔️ No payment method required
Already have an account? Log in
© Copyright IBTimes 2023. All rights reserved.