Hyperloop Technologies Promises 'Milestone Event' In Las Vegas With Demonstration Of Elon Musk's Super Fast Transport System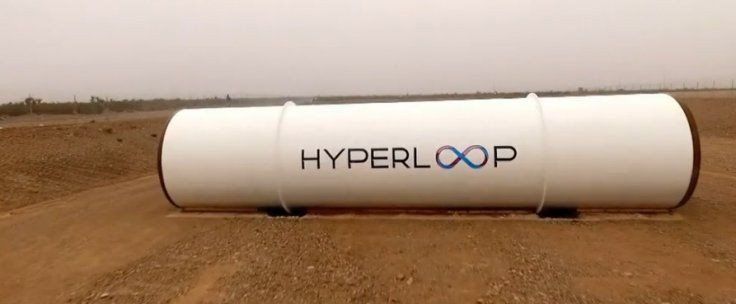 On Tuesday, one of the companies racing to build the high-speed transportation system designed by Elon Musk known as Hyperloop will hold a "milestone event" just outside Las Vegas where it is promising to showcase the "future of transportation technology."
Hyperloop Technologies Inc. (HTI) is promising to show off for the first time a working version of Hyperloop, the zero-emission transportation technology described by Musk in his 58-page white paper published in 2013. Musk said he didn't have the time or resources to build the system himself, due to commitments at Tesla and SpaceX, so he made the white paper open source and invited commercial and academic groups to take up the challenge.
The idea is essentially for a fifth mode of transportation that sees passengers and cargo travel in pods inside partially evacuated tubes using a combination of electricity and magnets to reach speeds of over 750 miles per hour — meaning a journey from Los Angeles to San Francisco could take just 35 minutes.
At 5 p.m. PDT on Tuesday, HTI is expected to demonstrate its version of Hyperloop on a half-mile test track it has built in the Nevada desert. Last November, the company's co-founder Shervin Pishevar said 2016 would see the company's "Kitty Hawk moment" when it shows off its prototype for the first time, a reference to the North Carolina town where the Wright brothers made the first powered airplane flights — however, this was in reference to a full test of its prototype pod on a two-mile test track scheduled to take place later in 2016.
In a series of tweets, HTI has been teasing Tuesday's announcement and demonstration, showing some images and videos of the site north of Las Vegas, which has been under construction since December. While the final Hyperloop systems could see people traveling near the speed of sound, HTI's test track will see an electrical motor traveling at 300 miles per hour. The company has remained tight-lipped about the specifics of its demonstrations set to take place on Tuesday and Wednesday, but have been heavily promoting it online.
HTI is one of two main startups seeking to commercialize Musk's vision, and on Monday the other startup announced it had signed an exclusive deal to use a technology that could help accelerate the development of its version of Hyperloop.
Hyperloop Transportation Technologies (HTT) announced it had signed a deal with the Lawrence Livermore National Labs to use a technology called "passive magnetic levitation," which it claims will significantly reduce the cost of building the Hyperloop network as well as helping increase safety. "From a safety aspect, the system has huge advantages, levitation occurs purely through movement, therefore if any type of power failure occurs, Hyperloop pods would continue to levitate and only after reaching minimal speeds touch the ground," Bibop Gresta, COO of Hyperloop Transportation Technologies, said in the company's press release.
As well as HTI and HTT, Musk is seeking to fast-track the development of Hyperloop through a series of competitions involving students and young engineers to develop various aspects of the new technology, including coming up with the best design of the Hyperloop pods.
© Copyright IBTimes 2022. All rights reserved.
FOLLOW MORE IBT NEWS ON THE BELOW CHANNELS