ICC issues arrest warrants for Gaddafi, son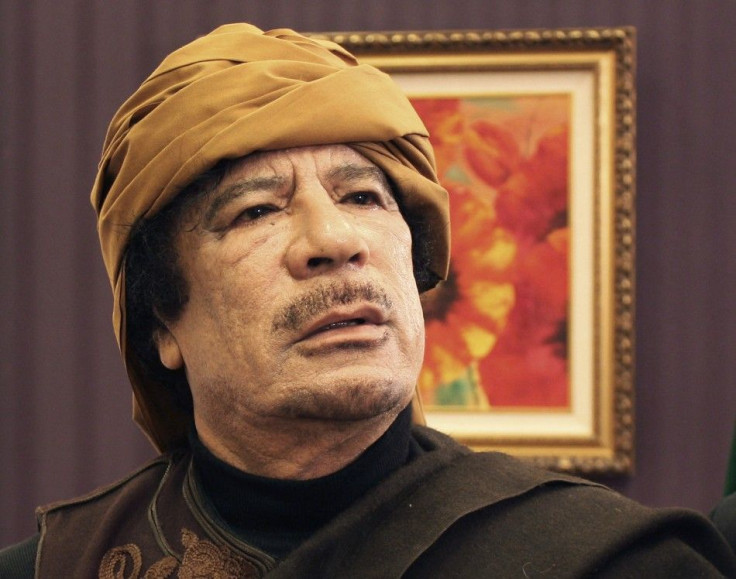 If it wasn't already clear, Libyan leader Moammar Gaddafi is officially a wanted man.
The International Criminal Court -- the United Nations' judicial arm -- has issued a warrant for Gaddafi's arrest on charges of crimes against humanity and ordering civilian attacks. The ICC has also issued warrants for Gaddafi's son Seif al-Islam Gaddafi and his intelligence chief Abdullah al-Sanoussi for their involvement with civilian suppression at the start of the protests in Libya.
Demonstrations in the North African country have deteriorated into a brutal military conflict between Gaddafi's government and rebels, now backed by the NATO alliance. The situation in Libya has been the bloodiest in all of the Arab Spring nations.
Presiding judge Sanji Mmasenono Monageng said Gaddafi has absolute, ultimate and unquestioned control over Libya's state apparatus and its security forces, implying that the military strikes against dissidents and rebels were done entirely under Gaddafi's order.
The judge claimed that Gaddafi and his son conceived and orchestrated a plan to deter and quell by all means the civilian demonstrations.
The warrants mean that should any of the three men set foot in a country that has signed the ICC agreement they could be immediately arrested and brought to The Hauge, Netherlands, for trial. As long as he stays in Libya, Gaddafi will be sheltered from the court's authority. He also has a number of African allies who would likely protect him, although Gaddafi has said that he would die before leaving the country he has ruled for more than 40 years.
But people inside Gaddafi's own government may want to see their leader ousted. Three foreign ministers are meeting with international leaders in Tunisia, perhaps with the intention of negotiating terms of surrender. Additionally, a government official again proposed the idea of holding general elections in Libya, an idea first proposed by Seif al-Islam Gaddafi himself earlier this month.
Anti-Gaddafi rebels have made an important step in their campaign of overthrowing their long-time leader. The rebels are now at the southern and western outskirts of Bir al-Ghanam, which is only 40 kilometers from the capitol, Tripoli.
© Copyright IBTimes 2023. All rights reserved.