ICC Judges Issue Arrest Warrant For Putin Over War Crimes In Ukraine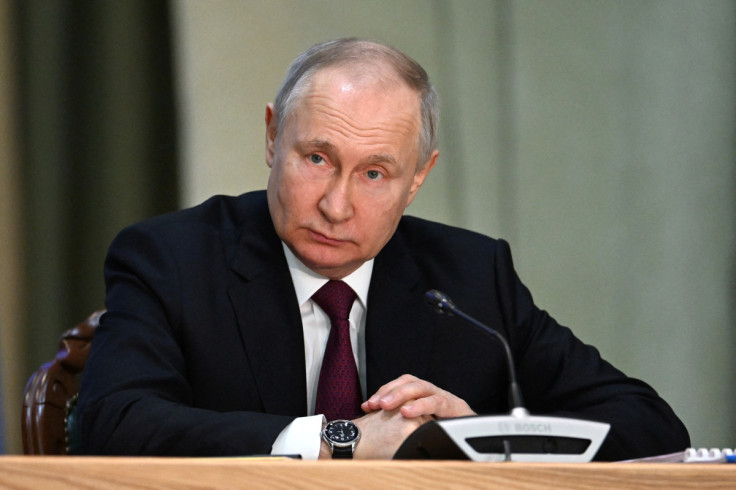 The International Criminal Court (ICC) issued an arrest warrant on Friday against Russian President Vladimir Putin, accusing him of being responsible for the war crime of illegal deportation of children from Ukraine.
Moscow has repeatedly denied accusations that its forces have committed atrocities during its one-year invasion of its neighbour and the Kremlin branded the court decision as "null and void" with respect to Russia.
Neither Russia not Ukraine are members of the ICC, but Kyiv granted it jurisdiction to prosecute crimes committed on its territory.
The tribunal, with 123 member states, has no police force of its own and relies on member countries to detain and transfer suspects to The Hague for trial.
While it is unlikely that Putin will end up in court any time soon, the warrant means that he could be arrested and sent to The Hague if travelling to any ICC member states.
Kremlin spokesman Dmitry Peskov said Russia found the very questions raised by the ICC "outrageous and unacceptable".
Asked if Putin now feared travelling to countries that recognised the ICC, Peskov said: "I have nothing to add on this subject. That's all we want to say."
Russian foreign ministry spokeswoman Maria Zakharova said on her Telegram channel that the arrest warrants had "no meaning for our country" as it is not a party to the Rome Statute, the treaty underpinning the world's permanent war crimes tribunal.
DEPORTATION OF CHILDREN
In its first warrant for Ukraine, the ICC called for Putin's arrest on suspicion of unlawful deportation of children and unlawful transfer of people from the territory of Ukraine to the Russian Federation.
"The crimes were allegedly committed in Ukrainian occupied territory at least from 24 February 2022. There are reasonable grounds to believe that Mr Putin bears individual criminal responsibility for the aforementioned crimes," it said.
Putin is the third serving president to be the target of an ICC arrest warrant, after Sudan's Omar al-Bashir and Libya's Muammar Gaddafi.
Reuters reported earlier this week that the court was expected to issue warrants.
The court also issued a warrant on Friday for Maria Lvova-Belova, Russia's Commissioner for Children's Rights, on the same charges. She responded to the news with irony, according to RIA Novosti agency: "It's great that the international community has appreciated the work to help the children of our country."
Ukraine has said more than 16,000 children have been illegally transferred to Russia or Russian-occupied territories in Ukraine.
A U.S.-backed report by Yale University researchers last month said Russia has held at least 6,000 Ukrainian children at sites in Crimea, which Moscow annexed from Ukraine in 2014.
The report identified at least 43 camps and other facilities where Ukrainian children have been held that were part of a "large-scale systematic network" operated by Moscow since its February 2022 invasion of Ukraine.
Russia has not concealed a programme under which it has brought thousands of Ukrainian children to Russia, but presents it as a humanitarian campaign to protect orphans and children abandoned in the conflict zone.
ICC prosecutor Karim Khan opened an investigation into possible war crimes, crimes against humanity and genocide in Ukraine a year ago. He highlighted during four trips to Ukraine that he was looking at alleged crimes against children and the targeting of civilian infrastructure.
© Copyright Thomson Reuters 2023. All rights reserved.