If Kristen Stewart Is Hoping To Win Robert Pattinson Back, She Needs A Better Wardrobe
OPINION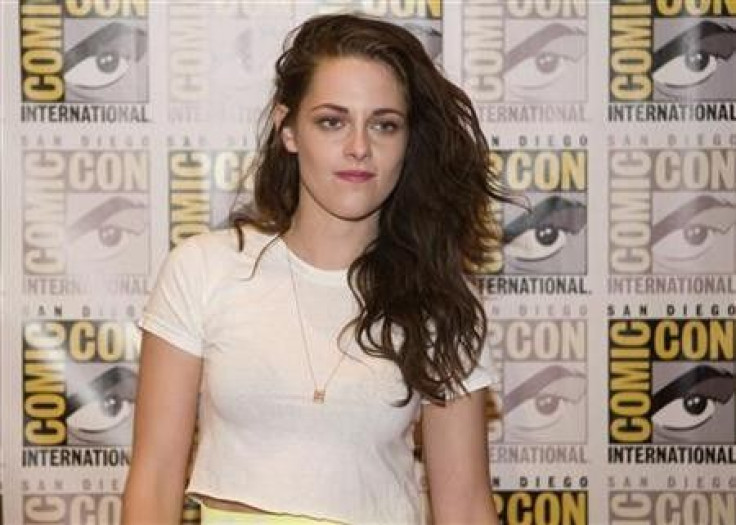 In her very first appearance since the cheating scandal, Kristen Stewart emerged looking, well, like a lady who's not willing to win back the affection of the mate she wronged - or at least doesn't know how to dress to capture his attention, anyway.
Stewart was spotted wearing a midriff baring white t-shirt, distressed black jeans and her unkempt locks were crushed beneath her backwards cap - definitely not wow him material.
Several reports have said that Pattinson has been ignoring the 22-year-old's calls and text messages, since begging doesn't seem to help, might we suggest a new wardrobe? Preferably a few swoon-worthy pieces.
Now, we know Kristen is not a girlie girl, and we like that about her -- but this is the perfect situation for the pale "Twilight" beauty to take her sartorial game up a few notches.
We're not talking about wearing a gown and traipsing around town in a pair of uncomfortable skyscraper heels. But she should at the very least try to look polish, and swipe a coat of lipstick in her barren lips for crying out loud. The I've just gotten out of bed look may have enticed Pattinson before but is unlikely to score her any more points with the hunky actor - who we might add has been looking as dapper as ever while making the media rounds for his latest flick, "Cosmopolis."
Don't believe us? Take a look here and again here.
A statement Pattinson made to Italian Vanity Fair states his views on relationships and cheating. Sounds like he thinks infidelity is an unforgivable act.
"But there's a thing I've never got: That is, why do people cheat? I can understand the impulse, but not how you can keep two relationships going at the same time for long," he told the magazine, "I'm not the casual-affair kind of guy. If I choose to be with someone, it's because I really want it. When I have a relationship, I'm 100 percent into it."
© Copyright IBTimes 2023. All rights reserved.