Iggy Azalea Boyfriend? Rapper, Los Angeles Lakers Star Nick Young Spotted On Date At LA Carnival [VIDEO]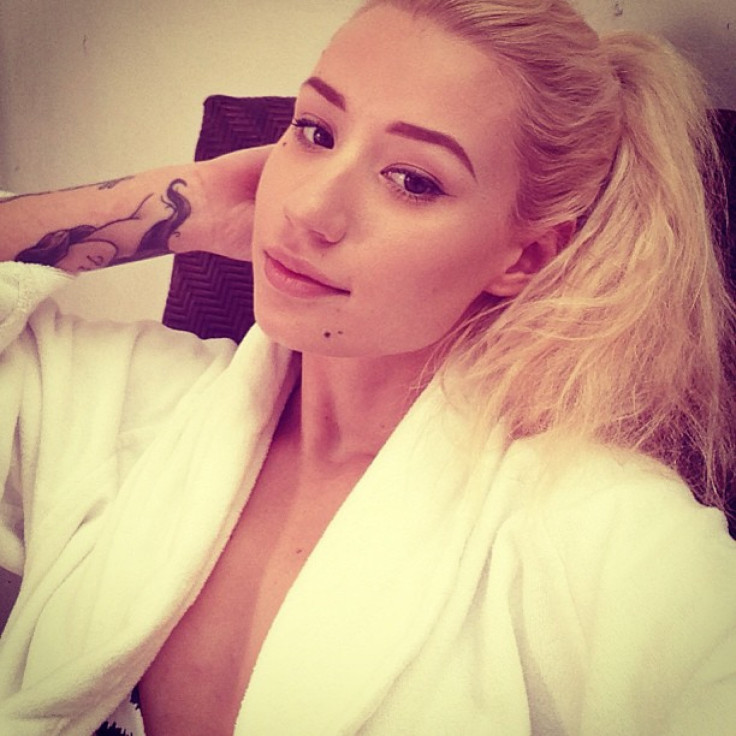 Los Angeles Lakers forward Nick Young was spotted out on the town with rap star Iggy Azalea on Monday, fueling speculation that the two are dating.
Young and Azalea were filmed together while they attended a carnival at L.A. Live in Los Angeles, TMZ reports. Neither celebrity was particularly forthcoming with the website's cameraman, but they appeared to be on a date together.
TMZ's cameraman immediately recognized Young but initially struggled to identify Azalea. When asked if she was a singer or a model, Azalea shook her head "no," but did manage to flash a smile.
Next, the paparazzo asked Young if his skills as an NBA player give him an advantage at basketball-themed carnival games. Naturally, Young agreed that they did. "Guaranteed basket. Guaranteed stuffed animal," he said, before returning to his date with Azalea. But the 28-year-old couldn't follow through on his prediction—TMZ later filmed him missing a jump shot.
Young first reached out to Azalea in September, when the Lakers guard identified her as his pick for "Women Crush Wednesday," a popular Twitter trend, TMZ reports. Azalea reportedly responded to the tweet, and the couple appears to have started dating at some point after that. It's unclear if they're hanging out casually or if they're actually boyfriend and girlfriend.
If Young is indeed Azalea's boyfriend, their relationship would be reminiscent of another celebrity couple. Detroit Pistons star Andre Drummond and "Sam & Cat" star Jennette McCurdy started dating in October after Drummond shouted out the actress on "Women Crush Wednesday."
Azalea was previously linked to fellow rapper A$AP Rockey, whom she dated from 2011 to 2012. She recently signed to T.I's record label, and her debut album, "The New Classic," is slated for release in 2014.
© Copyright IBTimes 2023. All rights reserved.