Illegal Immigration 2015 Poll: Obama Approval Rises After Executive Actions, Cuba Policy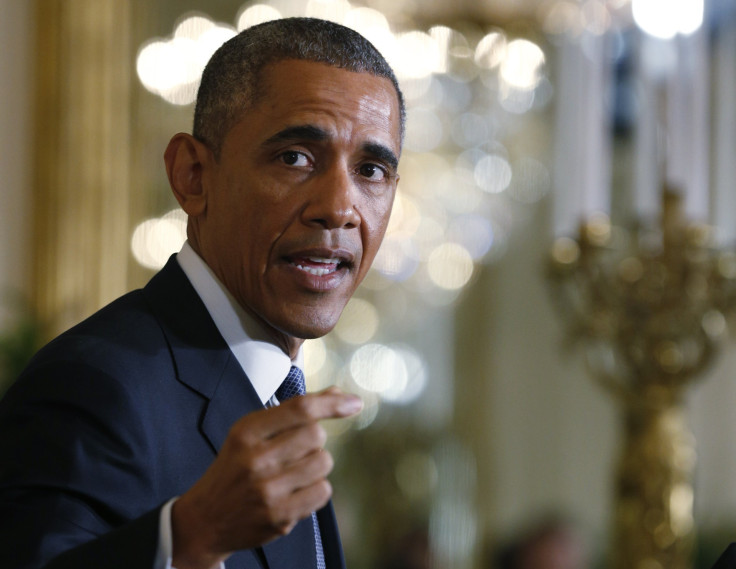 President Barack Obama's actions on Cuba and immigration are helping his approval ratings reach levels not seen in 15 months, according to a Wall Street Journal/NBC News Poll released Tuesday. The poll showed broad appeal for normalizing relations with Cuba, with groups ranging from southerners to the elderly supporting the policy, while a thin majority approved of Obama's executive actions in November to protect as many as 5 million illegal immigrants from deportation.
On Cuba, 60 percent of those polled approved of Obama's decision, while 30 percent disapproved and 10 percent were unsure. Obama's base of black and Hispanic voters and young people had among the highest levels of support for the policy, with roughly 65 percent support from both groups. Voters in the northeast and West highly approved of Obama's policy, with nearly 70 percent support from each demographic. A majority of a bloc of voters not usually associated with Obama also liked the president's action, with 53 percent of people 65 years and older, 58 percent of white voters and 51 percent of southerners giving Obama the thumbs up on Cuba.
The results of Tuesday's poll were nearly the reverse of an August 1978 NBC News/Associated Press poll that found 54 percent of Americans disapproved of diplomatic recognition of Cuba while 31 percent approved and 15 were unsure.
On immigration, 52 percent approved of Obama's November executive actions to remove the threat of deportation for some 5 million illegal immigrants. Of the 44 percent who disapproved, 22 percent said they did so because they believed the president did not have the authority to make the policy without consulting Congress, while another 15 percent said they disapproved because they opposed the policy.
Large majorities of blacks and Hispanics approved of the executive actions, while 52 percent of whites disapproved. The issue was also split among generational lines, with two-thirds of young people approving while 39 percent of those 65 and older disapproved.
The two issues helped Obama's poll numbers rise to 46 percent, the highest in a Wall Street Journal/NBC survey since October 2013, when the president's approval started to tumble as his federal health care law was implemented.
The poll of 800 adults was conducted from Jan. 14 to Jan. 17. It has a margin of error of 3.46 percentage points.
Obama is slated to give his sixth State of the Union speech Tuesday night.
© Copyright IBTimes 2023. All rights reserved.