IMF Cuts 2013 Global Growth Forecast On Euro Zone Concerns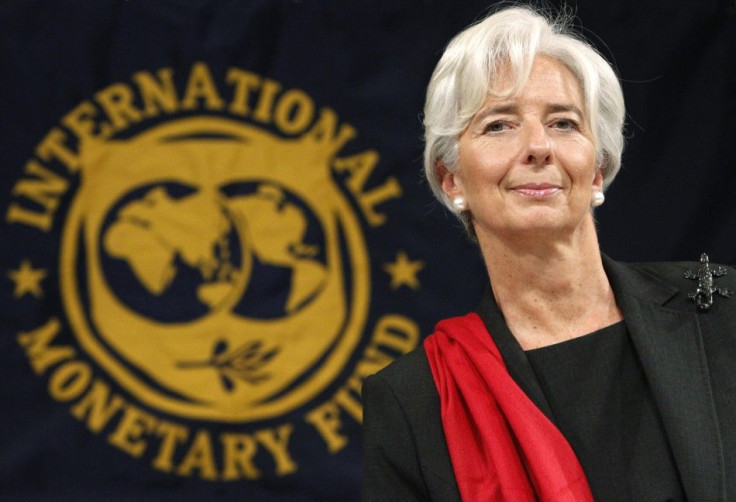 The International Monetary Fund (IMF) on Monday cut its global growth forecast for 2013 in response to Europe's sovereign debt crisis, and the IMF also urged the European Central Bank to provide more liquidity.
The IMF cut its 2013 economic growth forecast from 4.1 percent to 3.9 percent, saying that Europe has not done enough to fix issues prevalent throughout the continent.
Downside risks to this weaker global outlook continue to loom large, the IMF said in its most recent update. The most immediate risk is still that delayed or insufficient policy action will further escalate the euro area crisis.
It recommends a stronger banking union, a pan-European deposit insurance guarantee program, and better plans for budget-cutting in order to remedy the area's problems.
The utmost priority is to resolve the crisis in the euro area, the IMF wrote. The recent agreements, if implemented in full, will help to break the adverse links between sovereigns and banks and create a banking union.
The IMF did not adjust its 2012 global forecast, but sharply reduced growth estimates for a few nations, including Brazil and India, two of the fastest growing emerging markets. Brazil, which had 7.5 percent economic growth in 2010, is expected to grow less than three percent, while India had its projection reduced to 6.1 percent this year from 6.9 percent.
It also slightly reduced estimates for American growth in 2012 and 2013 by a tenth of a percentage point due to concerns over a growing political battle in Washington, D.C. on the best economic plan going forward. The IMF warned of the potential for a significant adverse market reaction if Congress and the White House are unable to keep the United States from falling back into recession.
The U.S. needs to avoid the fiscal cliff, the monetary fund warned, by extending some of the Bush tax cuts, lifting the debt ceiling, and reducing the country's deficits. Lack of action could cause a spillover effect on the global economy, the fund warned.
© Copyright IBTimes 2023. All rights reserved.