Immigrant Amnesty 2014: Obama Latest US President To Push Immigration Reform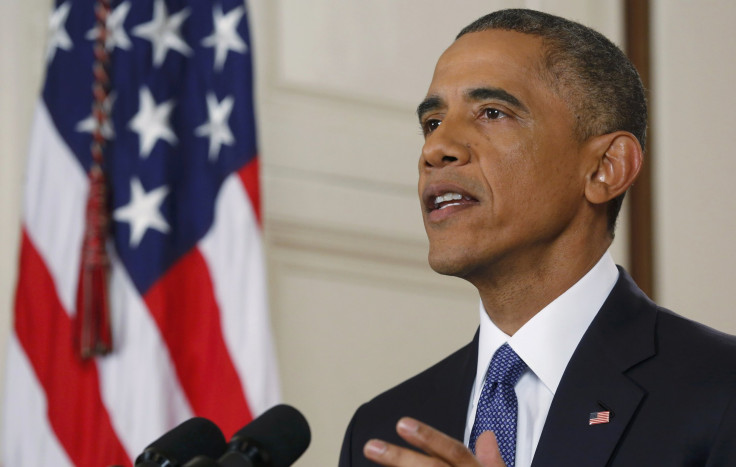 U.S. President Barack Obama became the latest president in recent history to attempt to push though immigration reform Thursday when he announced an executive order that will give a two-year deferral to about 5 million undocumented persons living in the United States. Congressional Republicans denounced the move as an overreach of executive power, but apart from its large scope, Obama's immigration action isn't unprecedented.
Every president since Republican Ronald Reagan has tried to overhaul the U.S. immigration system, whether through executive action or by supporting bills in Congress, a fact Obama cited in his 15-minute speech. "The actions I'm taking are not only lawful, they're the kinds of actions taken by every single Republican president and every Democratic president for the past half-century," he said.
Presidents have used their executive powers a total of 39 times to "grant relief to immigrants," according to MSNBC. Below is a summary of the executive orders and reform pursuits of the last four ex-presidents.
Ronald Reagan: Signing the Immigration Reform and Control Act in 1986, called it "the most comprehensive reform of our immigration laws since 1952," according to a New York Times report then. The bill strengthened penalties for employers who knowingly hired illegal immigrants and strengthened the border, but it also temporarily legalized certain undocumented "aliens" who entered the U.S. before Jan. 1, 1982.
Almost 3 million immigrants were made legal through the provisions in the act, according to NPR, but it was largely considered a failure because it failed to outline the proper methods for implementation and did not live up to its promise of strengthening the border or sanctioning employers. The following year, Reagan issued an executive order that expanded that protection against deportation to the children whose parents qualified under the 1986 act, according to Reuters.
George H.W. Bush: During his four years, the first President Bush issued at least five executive orders that deferred deportation or granted some form of legal residence to just under 2 million people, according to the Pensito Review. Four years after Reagan's massive amnesty program, Bush deferred deportation for 1.5 million people who got amnesty through the 1986 law. He had already deferred the deportation of Chinese students after the Tiananmen Square massacre and reversed visa denials for 7,000 Soviets and Indochinese a year earlier. He would later defer the deportation of 2,000 Persian Gulf War evacuees and 190,000 Salvadorans whose country was wracked by civil war.
Bill Clinton: The two-term president did not sign any executive orders on amnesty, but did sign Executive Order 13166 just a few months before leaving office, which required federal agencies to examine their services to people with limited English language skills and fix any issues they find. He also resisted Republican calls for mass deportations to prevent a potential economic crisis for nations that undocumented immigrants support with remittances. He also signed into law the Illegal Immigration Reform and Immigration Responsibility Act of 1996, which toughened penalties for those involved in human trafficking across the border and employers who knowingly hire undocumented workers. Clinton now supports Obama's executive order. On Thursday he said the president is on "firm legal footing," according to the Associated Press.
George W. Bush: He issued two executive orders on undocumented immigrants. One expedited the naturalization of "aliens and noncitizen nationals" serving in the U.S. military, exempting them from certain naturalization requirements. Bush also strongly supported one of the most comprehensive amnesty bills in history, the Comprehensive Immigration Reform Act of 2007, but it failed in the Senate. The act would have created a new type of visa to provide temporary legal status and a path to citizenship for 12 million undocumented immigrants. It also would have funded thousands more guards along the Mexican border and high-tech systems like a biometric entry-exit system. The sprawling legislation was built upon a number of prior failed immigration bills and was seen as a compromise that addressed both liberal and conservative concerns, but it ended up receiving criticism from both sides.
You can see a database of all the executive orders signed by presidents dating back to Herbert Hoover in 1929 here on the National Archives website. Read a transcript of Obama's Thursday night speech here via CNN.
© Copyright IBTimes 2023. All rights reserved.