Immigration Reform 2013 Is Just Waiting For Takeoff, Say Advocates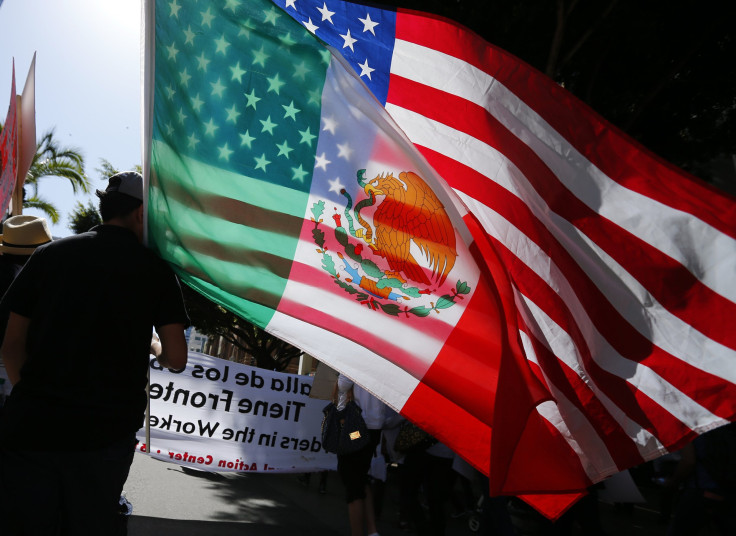 House Republicans will find a solution for legalizing the 11 million undocumented immigrants in the U.S., but it won't be a straightforward path to citizenship and it won't bar these people from achieving legalization through existing channels, a leading Republican advocate of immigration reform said.
"It's a path to legal status that makes no mention of citizenship," says Tamar Jacoby, president and CEO of ImmigrationWorks USA, a national federation of small-business owners with a mission to advance better immigration law. "It doesn't bar citizenship, but this is the key point, it doesn't create a new or direct or special path for people who broke the law. So, a path to citizenship, but not a special path for them."
Jacoby was a part of a panel hosted by the progressive think tank New Democrat Network on Tuesday. The only problem then, she says, is whether Democrats will accept such a compromise. After all, Jacoby sees that as the way forward since there's no optimism the House will put the Senate-passed bill for a floor vote, and the prospect of a comprehensive immigration reform bill itself is just as unlikely.
Even given all that, Jacoby says immigration reform is not dead.
"The conventional wisdom out there [is] that this is dead," she says. "I think it is undue alarmism. ... No one in the House has decided not to do this. What's happened is the climate and context has changed."
Overhauling what lawmakers describe as a broken immigration system has gone from a high priority earlier in the year to a maybe as lawmakers find themselves brushing up against fiscal deadlines that, left unchecked, could cause a government shutdown and possibly trigger a default by the U.S. on its debt.
Republicans have often been criticized as the hurdle to overcome in order to push reform forward. However, GOP leaders have come out either batting for the pro-reform team, like Rep. Paul Ryan, R-Wis., or acknowledging that finding the appropriate legal status for the undocumented needs to be a priority, like Rep. Bob Goodlatte, R-Va.
The problem is they don't know what a bill doing these things would look like.
But for Frank Sharry, executive director of the nonprofit America's Voice, the argument has already been won. His nonprofit is advocating for a path to citizenship for the undocumented.
"If House Republicans come forward with a commonsense approach to deal with the 11 million, I think we can get across the finish line this year," Sharry said.
Sharry said he is less troubled about how the House gets to a negotiation with the Senate than what they bring to the mix. He believes there's a way to deal with immigration reform in a step-by-step process so long as there is a "comprehensive solution."
"We're not interested in the blame game," he said. "We're interested in results."
© Copyright IBTimes 2023. All rights reserved.
FOLLOW MORE IBT NEWS ON THE BELOW CHANNELS