Immigration Reform 2015: Texas Bill Advances To Deny In-State College Tuition To Undocumented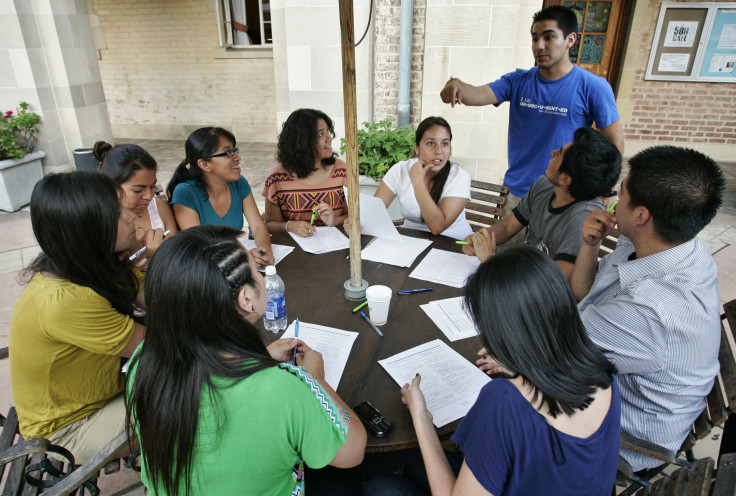 A Texas state Senate subcommittee approved Tuesday a bill that would repeal a 14-year-old law that let some undocumented immigrants pay lower in-state tuition at state universities. The measure passed despite overwhelming opposition from 176 witnesses who testified Monday before in the law's defense.
The bill, sponsored by Republican state Sen. Donna Campbell, passed the border security subcommittee by a 2-1 vote, the Dallas Morning News reports. The full Veterans Affairs and Military Installations committee will take it up at an unspecified future date. Texas' part-time Legislature is to close its current session in less than 60 days, according to the Texas Tribune.
"This bill is not about vilifying anyone; it's just about policy," Campbell told the subcommittee. "I feel we need to direct our resources first and foremost to the legal residents of Texas. It's not meant to harm anyone."
Known as the "Texas Dream Act," the 2001 law granted in-state tuition rates to illegal immigrants who had lived in Texas for at least three years, received a high school diploma and pledged to apply for U.S. citizenship. Texas residents will pay an average of approximately $8,000 to attend public college in the state this year, compared to approximately $19,000 for out-of-state students, according to the San Antonio Current. Nearly 25,000 Texans currently pay in-state tuition.
Of the 176 individuals who testified before the subcommittee in advance of the vote, 171 asked the panel to reject Campbell's bill, a clerk told the Texas Tribune. Both committee members who voted in favor of the measure were Republicans.
Critics argue the law in its current form rewards immigration law-breakers. Then-Gov. Rick Perry signed the law when it passed in 2001, and current House Speaker Joe Straus, a Republican, has stated his opposition to Campbell's measure.
© Copyright IBTimes 2022. All rights reserved.
FOLLOW MORE IBT NEWS ON THE BELOW CHANNELS