Immigration Reform 2015: US Cities Call For Delay Of Obama Executive Order To End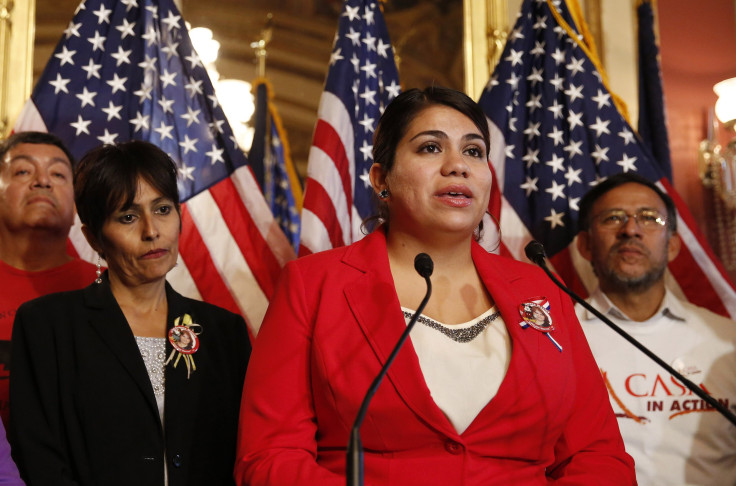 A growing number of officials from U.S. cities are urging a Texas judge who blocked President Barack Obama's executive action on immigration to consider what they say are the "significant harms" the delay imposes on local governments. More than 70 mayors and state representatives across the country have signed the Cities United for Immigration Action, an effort spearheaded by New York Mayor Bill de Blasio and Los Angeles Mayor Eric Garcetti highlighting the Deferred Action for Parental Accountability, the expansion of the Deferred Action for Childhood Arrivals and the perceived benefits immigration reform has for cities across the country.
"Continuing to delay implementation of the President's executive action on immigration hurts our economy and puts families at risk," de Blasio said in an emailed statement Monday. Among the advantages cited in the group's brief, filed Monday, are job creation, increased local tax revenue and improved public safety. "Our cities are united, and we will fight for the immigration reform this nation needs and deserves -- whether in the courtroom, in Congress, or in our communities. Make no mistake about it: our voices will be heard," said de Blasio.
In November, Obama bypassed Congress in signing an executive order shielding nearly 5 million immigrants from deportation and granting benefits to some parents of citizens and legal residents. The topic has become an important talking point among lawmakers leading up to the 2016 presidential elections.
Republicans quickly denounced the unilateral movement and accused the president of overstepping his boundaries. A U.S. District Judge in Texas later blocked the actions after 26 states, led by Texas, sued to have the President Obama's actions stopped.
Democrats have defended the president's action. "I proudly stand with my fellow Mayors throughout the country in support of President Obama's executive actions on immigration that promote family stability, economic growth, and community cohesiveness," Boston Mayor Martin J. Walsh said in the statement. "Mayors see firsthand the importance of having immigrant populations in our cities and likewise, the detrimental effects of a broken immigration system."
© Copyright IBTimes 2023. All rights reserved.
FOLLOW MORE IBT NEWS ON THE BELOW CHANNELS