Immigration Reform: Advocates Hope Ruling Will Curb Migrant Family Detentions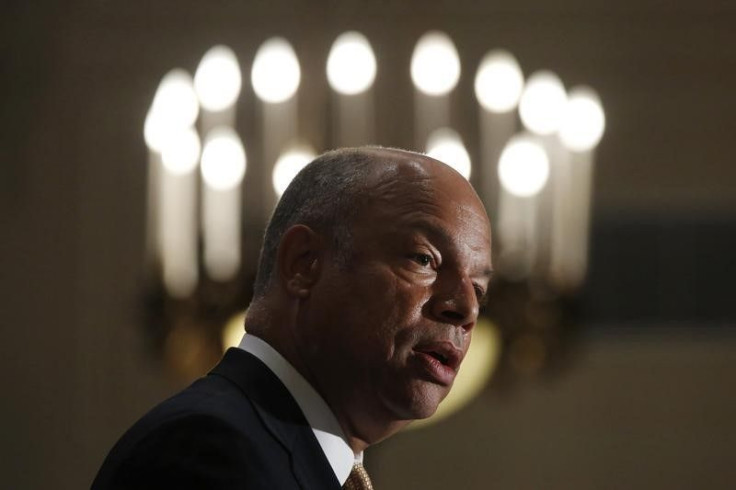 The Obama administration is facing another legal challenge to one of its immigration policies -- but this time, immigration advocates are supporting the lawsuit.
A federal judge last week temporarily halted the government's practice of detaining migrant families near the border without bond while they await their immigration hearings. A final ruling on the family detention policy is expected next month, and advocates are hoping the decision will strike a significant blow against the controversial practice that they say has violated due process for immigrants fleeing violence.
U.S. officials began reviving the practice of family detentions last summer after seeing a spike in the number of Central American migrants crossing the border illegally. Before June 2014, there were only around 30 detention beds available for immigrant families. Since then, the Department of Homeland Security has aggressively expanded that number through two large detention facilities in Texas; it now plans to have more than 3,000 beds available by May, pending a resolution to the ongoing congressional fight over Homeland Security funding.
But immigration advocates have lobbied a barrage of complaints against the detention facilities, citing reports of inadequate care and conditions for immigrants recovering from trauma. Lack of access to lawyers and "fast-tracked" deportation hearings also deprived the families of due process, particularly for asylum seekers, advocates said. Such complaints led to the closure of one family detention facility in Artesia, New Mexico, last fall. Other observers have been wary of the involvement of for-profit prison corporations Corrections Corporation of America and GEO Group, both of which have been contracted to run the facilities.
The case in question, however, revolves around the Obama administration's justification for detaining mothers and children by the border. DHS Secretary Jeh Johnson has repeatedly said the practice is part of the government's strategy to deter other migrants who may be contemplating the same journey into the United States. The plaintiffs – a group of Central American mothers and children, represented by the American Civil Liberties Union – also were reportedly denied bond for their release from detention. But in Friday's preliminary injunction, U.S. District Judge James E. Boasberg said the deterrence rationale was "likely unlawful."
"This is a great ruling, the right ruling, to say the government cannot lock up people in order to send a message to keep others from coming," said Judy Rabinovitz, deputy director of the ACLU Immigrants' Rights Project, who helped file the case on the migrants' behalf. But while a victory for the plaintiffs could scale back family detentions, it wouldn't likely do away with the practice altogether, she said.
Generally, undocumented immigrants in the U.S. facing deportation hearings can be held in detention if they are thought to be a "flight risk" – that is, if there is reason to believe they may simply not show up to the hearing. That would remain the case even if Boasberg rules in favor of the migrants. "Individually, if there's a determination that they pose a flight risk, [the government] can still detain them," Rabinovitz said. "I think most of them don't, but that's a different issue."
The detention situation also would remain the same if U.S. officials simply decided to opt for extraordinarily high bonds that migrants can't pay, rather than no bonds at all. "If they can't pay a $10,000 bond, they're going to stay in detention until they can get an immigration judge," Rabinovitz said. "Then you'll have the same situation that you're in now."
But DHS officials reportedly still haven't decided on a response to Friday's injunction. On Tuesday, it still wasn't clear how the preliminary injunction was affecting migrant families in detention in southern Texas. The Los Angeles Times reported some cases of migrant families getting released on smaller bonds, but there haven't yet been concrete signs of officials adopting this policy more widely.
For now, advocates are hoping that government officials will significantly curb the detentions, release migrant families more quickly and give them time to work with attorneys to build their legal cases to stay in the United States. While winning this case would only be a piece of the larger complaints surrounding immigration detentions, Rabinovitz said, it would still be a significant victory.
"It should mean that people spend less time in detention," she said. "And that's good for the families."
© Copyright IBTimes 2022. All rights reserved.
FOLLOW MORE IBT NEWS ON THE BELOW CHANNELS