Immigration Reform: ICE Scales Back Family Detention For Those Showing 'Credible Fear' Of Return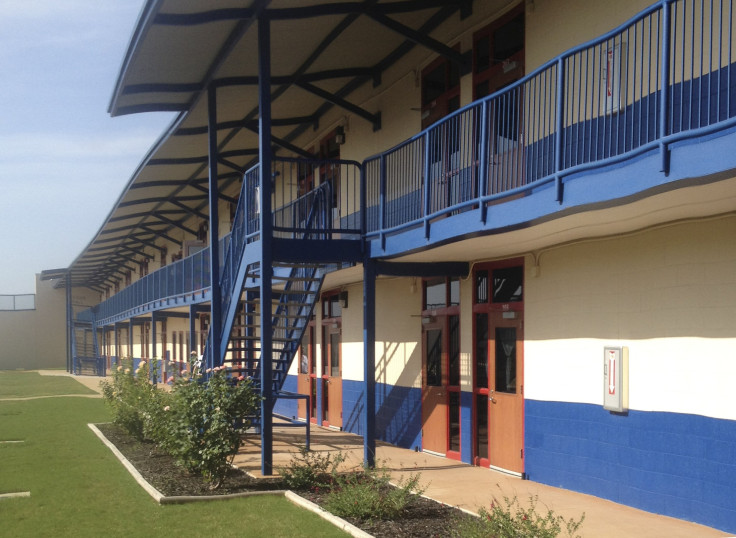 U.S. Immigration and Customs Enforcement (ICE) will no longer detain migrant mothers and children who show a credible fear of returning to their home countries. The agency announced the policy shift this week after releasing hundreds of migrant families from detention amid growing pressure against the Obama administration's controversial family detention policy.
"Going forward, ICE will generally not detain mothers with children, absent a threat to public safety or national security, if they have received a positive finding for credible or reasonable fear and the individual has provided a verifiable residential address," ICE spokesman Richard Rocha said in a statement Monday night. Those who are not detained will either be released on their own recognizance or assigned a supervising officer to ensure they report to their immigration hearings. ICE officials released almost 200 mothers and children from detention over the weekend, many with electronic ankle bracelets that track their whereabouts up until their court dates, McClatchy reported.
The announcement comes just three weeks after Homeland Security Secretary Jeh Johnson announced the agency would scale back long-term detentions of migrant families as part of a slate of "substantial changes" to its detention policies. The U.S.'s three existing family detention centers, two in Texas and one in Pennsylvania, will remain open for families recently caught at the border and those that don't pass the credible fear interviews. Around 2,000 families remain in detention, the bulk of them in the 2,400-bed facility in Dilley, Texas, ICE said in Monday's statement.
The Obama administration revived its practice of detaining migrant families last summer as the number of Central American migrants at the Southwest border surged to crisis levels. Johnson had regularly referred to detention as a way to deter others from entering the United States illegally, but the department stopped using the deterrence argument after a federal court said in February it couldn't use that rationale.
But immigrants' rights groups have lobbed heavy criticism on the Obama administration over family detention amid lawsuits and complaints of mistreatment and abuse by detainees. The federal government is still negotiating a settlement with plaintiffs of detainees from the Karnes County, Texas, facility after a federal judge issued a tentative court ruling that said the policy likely violated an earlier settlement that prohibits the detention of children.
The Refugee and Immigrant Center for Education and Legal Services, a Texas group that has been at the forefront of activism against family detention, said in a statement it was "thrilled at the administration is finally accepting that their treatment of this population of people was wrong." It also said ICE's statement was "only seen as a victory because of how bad the administration has made life for refugees."
© Copyright IBTimes 2023. All rights reserved.