InBev, Coca-Cola May Find Expensive Marketing Won't Work At World Cup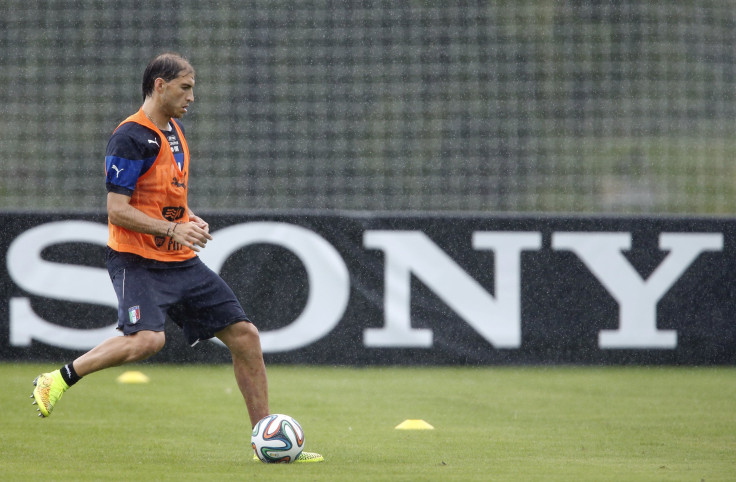 Fans hoping to enjoy a cold one at the World Cup in Brazil had better like Budweiser, as they will not be able to purchase local favorites like Nova Schin at this year's matches.
Anheuser-Busch InBev SA (EBR:ABI) products like Budweiser and Brahma, one of Brazil's most popular beers, are the only beers that will be sold at World Cup stadiums this year, thanks to a restrictive official sponsorship agreement between FIFA and InBev, the world's biggest brewer.
The tournament's official sponsors and partners have for years had a lock on what is put in front of consumers at World Cup venues and on TV, spending millions of dollars to secure exclusive sales and advertising rights.
That policy, which was once considered a solid investment, is now increasingly seen as a remnant of an old-fashioned approach that fails to use marketing and advertising dollars as efficiently as possible, according to Tim Schlick, managing partner at Schlick & Co., a Hong Kong-based strategy advisory company.
"Sponsoring around super events like the soccer championship has become a battle for attention. Having a logo on the wall alone does not do anything for brands anymore," Schlick said via email. "For a brand to be successful, it needs to find the cracks between restrictions and brand value."
The World Cup is the most-watched television event on Earth; FIFA, the world soccer governing body, says 715 million people watched the 2006 final game. That makes it one of the world's premier corporate sponsorship opportunities.
But experts say companies would be well advised to consider eschewing official sponsorships in favor of emerging branding tactics that are cheaper, more innovative, and better able to connect with global audiences while respecting local stakeholders.
The benefits of non-traditional approaches to reaching consumers at international sporting events have been seen many times in recent years. One of the best-known examples is the Dutch-owned Bavaria Brewery's use of ambush marketing tactics at the 2010 World Cup in South Africa.
The company gave hundreds of young women skimpy orange Bavaria-branded dresses before a match between the Netherlands and Denmark. When the women were ejected and a number were arrested under South Africa's Contravention of Merchandise Marks Act -- an anti-ambush marketing law passed in advance of the country's World Cup -- the reaction sparked an international backlash that brought the company loads of free media attention.
According to Andy Sutherden, who has worked for brands like Gillette and Adidas on every major soccer tournament and on the Olympics since 1996, the brewery's gambit was a great example of a savvy, inexpensive way for unaffiliated companies to connect with World Cup fans.
"One of the challenges in modern-day sponsorship is the need for official sponsors to almost behave as if they're ambush marketeers because it's the ambush marketeers who often find a way of engaging and entertaining the public," said Sutherden, who is global head of sports marketing and sponsorship at HK Strategies in London.
Even official sponsors like A-B InBev are employing alternative marketing tactics in Brazil, hoping to capture more market share through innovative approaches.
"There are Brazilian brands like Brahma, which is owned by InBev but doesn't get to be in the stadium. But actually, because of their Brazilian heritage, a lot of their content push this year is around Brazil 2014, the World Cup and soccer, even though they can't use the official mark of the World Cup," said Jason Sullivan, managing director at creative advertising agency Publicis Seattle.
"Instead they are going to be offering content and experiences and digital initiatives around the concept of the World Cup … and in the areas surrounding the stadiums," said Sullivan, who has worked on multiple Olympics and World Cup ad campaigns including ESPN's 2006 "One Game Changes Everything" strategy.
Nontraditional marketing tactics or intensive online pushes may be better bets than official sponsorship for many companies looking to stretch their marketing dollar while avoiding potential pitfalls, according to Jonathan Hall, president of consulting at the New York-based international strategic marketing consultancy Added Value Group.
Hall, who has advised companies on marketing strategies for multiple World Cups including this year's, said an official sponsorship could backfire even if the sponsor manages to control the narrative and weather competitors' alternative marketing schemes. If a sponsor fails to connect with the local Brazilian population and convince them that its involvement is a net positive for the country and its people, it could end up facing a backlash.
"Brazil itself is a huge market, and if they are being perceived by Brazilians as leaving them out of the economic benefits," a brand could find itself antagonizing them, according to Hall. And not just in Brazil: "If brands are seen as behaving in a way that's not responsible and if they're excluding local communities, that will go viral and go beyond the bounds of Brazil," Hall said. "We've seen it with working conditions in sweatshops in Asia and how that can have an immediate commercial impact on companies, and that will happen to these companies if they're not careful."
A majority of Brazilians are already unhappy with World Cup spending. A recent study found that six in 10 believe that the money the country is spending on the event should have instead gone to investing in schools, transit, education and other government programs.
The local population "is having a difficult time seeing the benefits for them," said Alexandra Wrage, a former member of FIFA's Independent Governance Committee who quit last year after being appalled, she said, at problems including FIFA's unwillingness to take steps to address corruption.
"We see this debate always around the Olympics and the World Cup: What is the follow-on benefit for the local community?" said Wrage, who is now president of the Maryland-based anti-corruption nonprofit Trace International. "The taxpayers are bearing the brunt of the cost of the infrastructure without getting much of that benefit back."
The Coca-Cola Co. (NYSE:KO), a FIFA official partner that will have a prominent place at the Brazil World Cup, is one brand that has demonstrated its awareness of the sensitivity of the event, given recent unrest and endemic inequality in the country. Last year, Sports Business Daily reported that Scott McCune, the company's vice president of global partnerships and experiential marketing, said Coke was monitoring developments on the ground in Brazil and would change its marketing strategy if it deemed that the situation there could do harm to its brand.
However, official sponsors are still needed to offset some of the eye-popping costs of putting on a massive sporting event, and without them "there would be no World Cup and Olympics," according to Sutherden. The World Cup this year is estimated to cost a record $14 billion.
Sponsors who pay millions, Sutherden said, need to be assured that they will have a protected position of preeminence. That's why authorities crack down on stunts like the Bavaria event in South Africa.
"In order for them to continue to charge a high premium for official sponsorship, rights holders have to offer a degree of comfort to official sponsors that they will not be easily ambushed," he said.
But the lure of the most popular sporting event in the world is hard to resist for guerrilla marketers. In Brazil, Anheuser-Busch and the other official sponsors can bet on one thing: Smaller companies will attempt those branding ambushes.
An earlier version of this story stated that Budweiser would be the only beer served at World Cup matches. In fact, Brahma will be also served. ​
© Copyright IBTimes 2023. All rights reserved.