India-Africa Summit 2015: Modi Offers $10B Credit Line To Africa, Promises Cooperation Against Terrorism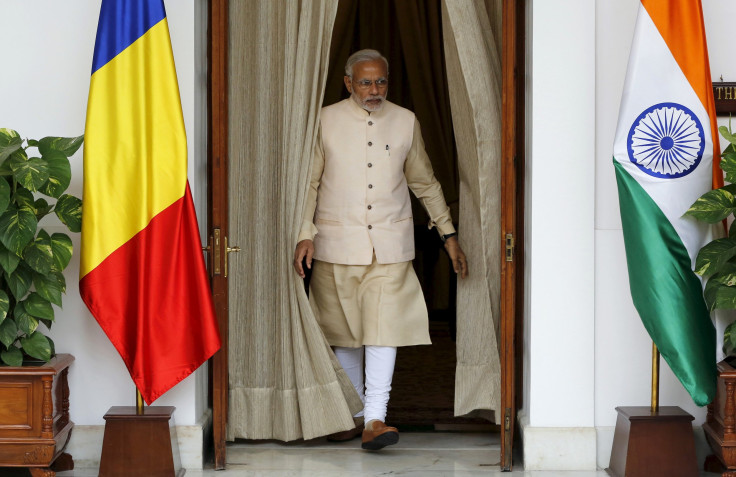 Indian Prime Minister Narendra Modi announced Thursday that the country will provide a $10 billion concessional credit to Africa in the next five years, along with a $600 million grant assistance. Modi made the announcement during a speech at the third India-Africa Forum Summit in Indian capital New Delhi on Thursday.
Modi said that the credit line will be in addition to the ongoing credit program in Africa, adding that the grant assistance includes "an India-Africa Development Fund of $100 million and an India-Africa Health Fund of $10 million." The assistance will also include 50,000 scholarships available in India over the next five years to support expansion of institutions for enhancing skills, training and learning in the 54 African countries.
Modi also announced in his speech that India will increase its cooperation with Africa on maritime security to counter "terrorism and extremism." He added that India will support the African Union by training African peacekeepers in India and Africa. The announcement comes as African nations face Islamist threats with groups like al Qaeda in the Islamic Maghreb (based in Algeria), al-Shabab (based in Somalia) and Boko Haram (based in Nigeria) increasing their violence.
"We wish to deepen our cooperation in maritime security and hydrography, and countering terrorism and extremism; and, why we must have a UN Comprehensive Convention on International Terrorism," Modi said during the speech, according to a statement on his blog, adding: "We must also have a stronger voice in decisions on UN Peacekeeping Missions."
On Thursday, India's Minister for External Affairs Sushma Swaraj promised great support to companies investing in Africa and said that trade beween the two nations has grown 10-fold in a decade, NDTV, a local news network, reported.
"Trade and economic exchanges between India and Africa are a vital component of our all-round relationship with this rising continent. The total trade figure of about $72 billion in 2014-15 - though impressive as it signifies more than ten-fold growth in a decade - is still below its potential considering the size of India and Africa and a combined population of over 2.3 billion people, representing a huge consuming market for all sorts of goods and services," Swaraj said Thursday, according to NDTV, adding: "I would also encourage Indian and African business enterprises to take advantage of our 'Make in India' initiative to work towards mutually beneficial joint business ventures."
© Copyright IBTimes 2023. All rights reserved.
FOLLOW MORE IBT NEWS ON THE BELOW CHANNELS