India, China And Iraq Become Biggest Russian Weapons Importers Amid Western Sanctions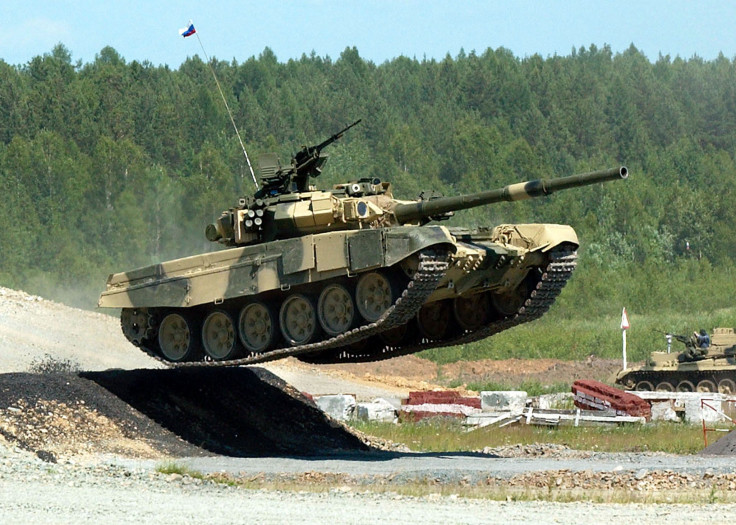 India, China and Iraq have become the biggest importers of Russian military equipment, according to the 2014 annual report of Russia's state-run weapons exporter Rostec. Russia has been forced to diversify its customer base amid sanctions imposed on Moscow in the wake of its annexation of Crimea and involvement in the East Ukraine war over the past 16 months.
"The deliveries of military equipment were sent to 59 countries," the report read. "The company's main importers were India (25 percent), China (22 percent), Iraq (22 percent), Syria (5 percent) and Venezuela (5 percent). Geographically, the main exports of military equipment went to Asia (75 percent), Latin America (9 percent), and the Middle East (7 percent)."
However, the report also showed that exports to former Soviet states had reduced significantly from $1.5 billion in 2013, to just $370 million in 2014, demonstrating a shift in Russia's sphere of influence in the region. Much of that reduction will be because many former Soviet states and soviet satellite states have decided to cut ties with the Kremlin and look west for their future defense needs.
Despite that, the company fulfilled 9,400 contracts in 2014; an increase of 54 percent more than the previous year.
But executives and government officials were concerned that Western sanctions, which have pulled Russia into a deep recession, have diminished Rostec's large subsidiary base's potential for fresh investment.
"Sanctions imposed by Western countries against the Russian Federation in relation to the Ukrainian crisis inevitably affected the corporation and its organizations," read the report. "The sanctions are not aimed to affect the corporation but its subsidiaries, since the corporation receives no funding from abroad. The sanctions could harm investment attractiveness of the corporation's projects and the capitalization of its brand, as well as Rostec's profit received from the subsidiaries' shares and stocks."
Rosoboronexport, one of Rostec's larger subsidiaries, also announced Wednesday that it expects to export in excess of $13 billion and continue to build on its portfolio of $40 billion, reported Tass, a pro-Russian news agency.
© Copyright IBTimes 2022. All rights reserved.
FOLLOW MORE IBT NEWS ON THE BELOW CHANNELS