India Covertly Upping Nuclear Weapon Capability In Race With China, Pakistan: IHS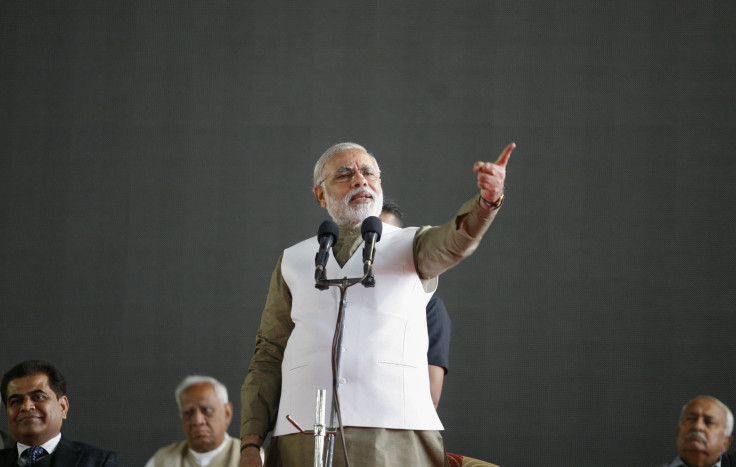 India is expanding a covert uranium enrichment plant capable of developing thermonuclear weapons, and it's likely to heighten tensions in a nuclear arms race with neighboring China and Pakistan, according to defense research group IHS Inc.
IHS discovered the plant's activity using satellite imagery and announced it on Friday.
IHS defense and security intelligence experts identified the facility near Mysore in southern India at an existing rare metals plant and said it could be operational as soon as mid-2015. The new units would increase India's ability to produce weapons-grade uranium to twice the amount needed for its nuclear-powered submarine fleet, according to IHS.
"The enrichment plant was originally built to provide uranium for submarine reactors. But there is now significant excess capacity for other purposes, most likely nuclear weapons," IHS proliferation editor Karl Dewey said in a statement Friday.
The news could indicate a weak policy of nuclear precautions under India's new prime minister, Narendra Modi, and comes as Iran seeks to lift sanctions from six world powers over its own nuclear program, with a deadline in negotiations set in a month and significant differences between the two sides remaining.
Iran signed the Non-Proliferation Treaty, an international treaty to prevent the spread of nuclear weapons and nuclear weapon technology, but India is one of only four United Nations member states that haven't signed the treaty, along with Israel, South Sudan and Pakistan.
New Delhi tested its first nuclear weapon in 1974, which resulted in international sanctions banning the country from importing nuclear materials or technology. India again tested nuclear weapons in 1998, which sparked an arms race with Pakistan. The two neighboring countries have fought three wars since the U.K. declared India and Pakistan two newly independent countries in 1947.
In 2008, India entered into a nuclear cooperation deal with the U.S. that gave it access to nuclear technology and fuel. In return, India promised to hire U.S. firms to expand India's nuclear power generation capacity, but the U.S. has yet to secure an exemption from its commitment to the multinational body Nuclear Suppliers Group to make this possible.
The Indian plant when finished would be able to produce a surplus of 160 kilos a year of uranium enriched to 90 percent purity, according to IHS, which is enough to make five atomic bombs.
The Stockholm International Peace Research Institute estimates India holds 90 to 110 nuclear weapons as of January 2013. Comparatively, the institute estimates Pakistan has 100 to 120, China about 250, the U.S. about 7,700 and Russia, 8,500.
© Copyright IBTimes 2023. All rights reserved.