India Drought 2015: Climate Change Is Biggest Threat To India's Economy, Modi Finance Aide Says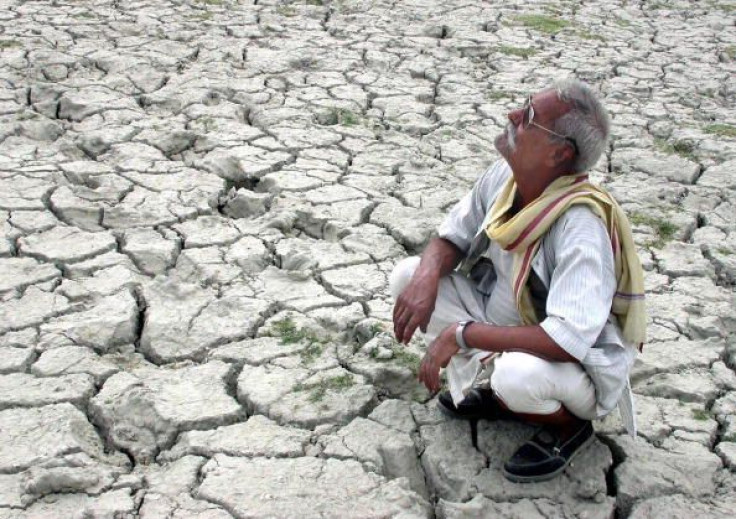 Climate change is threatening to derail India's fast-growing economy, a top aide to Prime Minister Narendra Modi said this week. Erratic monsoon rain patterns have left crops parched, jeopardizing India's nearly $370 billion agricultural sector and hundreds of millions of jobs.
"The No. 1 risk we face is global climate change, because we are still very dependent on the monsoon," Jayant Sinha, the country's junior finance minister and a Harvard Business School graduate, told Bloomberg News. "The age-old patterns are changing, which is affecting our farming and creating a lot of agricultural distress."
Drought conditions are crippling vast swaths of India's farmland as the country faces its driest monsoon since 2009. With more than 60 percent of India's agriculture reliant on monsoon rains, farmers are highly vulnerable to changes in rainfall patterns and rising global temperatures, the Indian Council for Research on International Economic Relations found in a report. Modi has imported key food staples this year as water-starved soil hurts production of rice, sugar and corn.
Climate threats extend beyond food production in India. The agricultural sector employs more than half of India's 1.3 billion population, meaning many people working in agriculture -- and young people looking for new jobs -- may find it harder to earn a living, Sinha said. "What we are very worried about is job growth, because we have a lot of young people, 10 million-12 million people, joining the workforce every year," he told Bloomberg. "We have to create good jobs for them."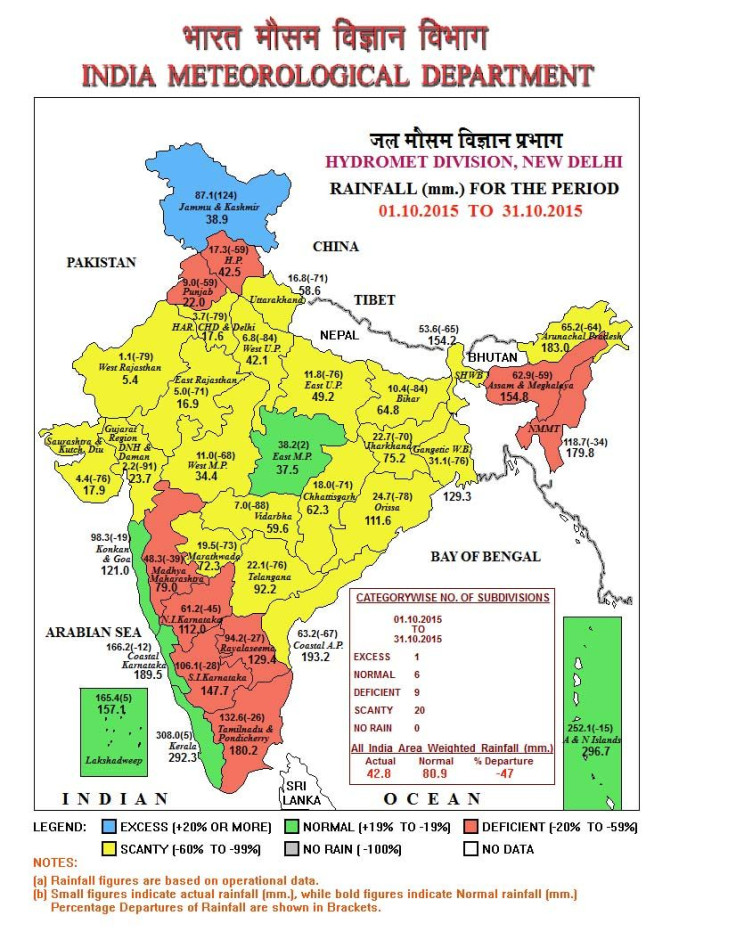 As India confronts the effects of climate change, Modi's administration is also grappling with how to limit the nation's greenhouse gas emissions. India is the world's third-biggest carbon emitter, after China and the U.S. Indian officials have said repeatedly that the nation's top priorities are expanding the economy, reducing rates of poverty and providing electricity to the 400 million people without access to power. Yet India's emissions will soar if leaders depend on building new coal plants and guzzling more diesel and gasoline to meet those targets.
To that end, Modi has pledged to boost India's solar power capacity by 100,000 megawatts within the decade, a 30-fold rise from today. India also aims to add 60,000 megawatts of wind power, 10,000 megawatts of biomass and 5,000 megawatts of hydroelectric projects by 2022. To meet those targets, the country needs to raise at least $100 billion in total financing -- which could spell a huge opportunity for U.S. banks and companies to enter the sector, according to experts on U.S.-India economic ties.
India recently announced its plans for cutting emissions as part of the United Nations-backed talks on climate change. More than 150 countries this year have submitted individual climate plans, which will form the backbone of broader negotiations at the U.N. climate summit in Paris in December.
In its plan, India pledged to cut its emissions intensity -- CO2 emissions per unit of gross domestic product -- by up to 35 percent from 2005 to 2030. Climate policy experts praised India's plan but said the climate strategy is vague on details and will likely be easy for India to achieve, suggesting the country could do more to curb emissions.
© Copyright IBTimes 2023. All rights reserved.
FOLLOW MORE IBT NEWS ON THE BELOW CHANNELS