India-Pakistan Border Strife: At Least 7 Killed After Gunmen Attack Police Station In Gurdaspur, Punjab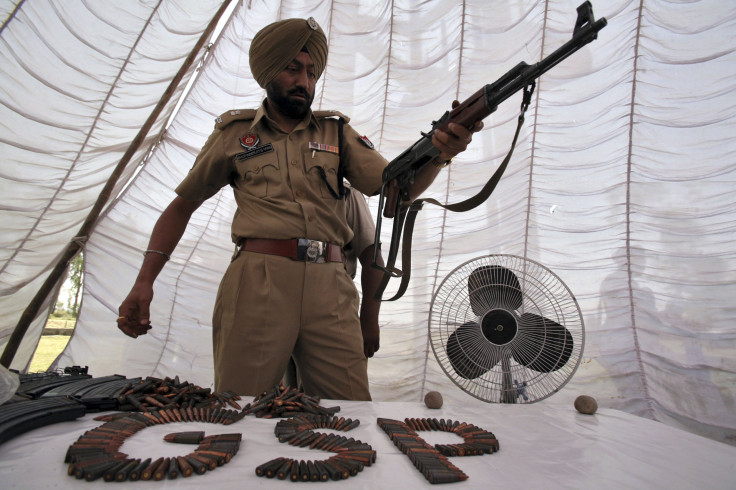 Update 7:40 a.m. EDT: All the gunmen involved in the attack on a police station in Gurdaspur district in the Indian state of Punjab have been killed, ending the nearly 12-hour long operation Monday, a state government source told Reuters.
No group has taken responsibility for the attack, which killed at least seven people, including a local police chief, authorities reportedly said. The suspected militants, who were reportedly disguised as Indian military, attacked a moving bus and later stormed the police station in the northern town, on the border with Pakistan. Local reports said that eight people were injured in the incident, seven of them seriously.
Original story:
At least six people were killed early Monday after suspected militants stormed a police station near Gurdaspur, a town on the India-Pakistan border in the Indian state of Punjab. Authorities reportedly said that Indian army commandos joined police in exchanging fire with the gunmen, who were holed up in the police station.
Authorities reportedly said the gunmen were dressed in army uniforms and came in a car before opening fire at a moving bus. Some local reports put the death toll at eight, however, authorities have not yet confirmed the number. At least seven people were injured in the incident. Two police officers and three civilians were among the dead, Agence France-Presse reported. Five live bombs were recovered from railroad tracks in the vicinity, causing train services to be suspended, authorities reportedly said.
India Home Minister Rajnath Singh said he had ordered for a tightening of security on the border with Pakistan on Monday following the attack, according to local reports. The whole area has been cordoned off and additional forces have reportedly been dispatched to Gurdaspur.
© Copyright IBTimes 2023. All rights reserved.