India-Pakistan Relations: Tensions Rise After Almost A Week Of Cross-Border Attacks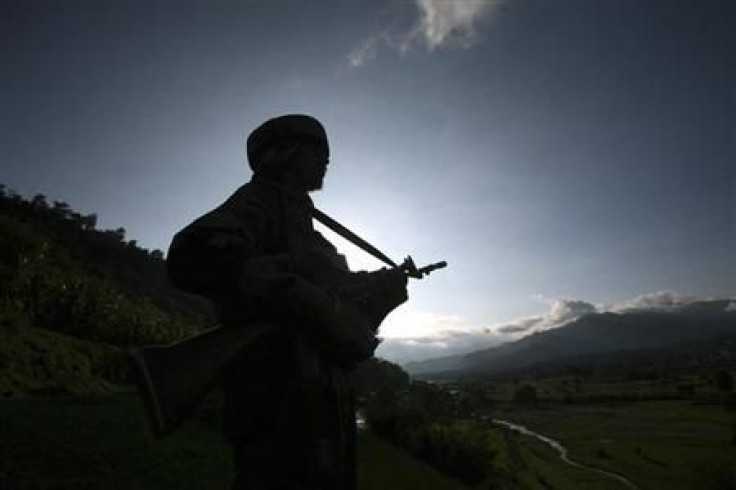 Tensions between nuclear armed neighbors and arch rivals India and Pakistan ratcheted up late Friday evening after India's Border Security Force (BSF) said that it had foiled fresh infiltration attempts into the northern state of Jammu and Kashmir from the Pakistani side.
At least three soldiers of Pakistan Rangers, the country's border protection paramilitary force, were reportedly killed as a result of intense firing from Indian positions.
"Firing without provocation started from the Pakistan side," an Indian government spokesperson said late Friday night, adding that India's Home Minister Rajnath Singh had asked the BSF to give its neighbor "a suitable response."
Pakistani newspaper Dawn reported that a 14-year-old girl died as a result of the shelling from both sides along the international boundary.
Similar incidents of cross-border shelling have occurred in the past few days, and are routine along the tense India-Pakistan border. At least five Pakistan Rangers soldiers and one from India's BSF have been killed since Tuesday, when the latest round of firing began. Both countries have accused each other of escalating the tensions in the border region.
Friday night's events followed the sinking of a Pakistani fishing boat, which the Indian coast guard suspected of carrying explosives, on the intervening night of Dec. 31 and Jan.1, in which at least four people are believed to have been killed.
Indian media was, however, divided on whether the Pakistani boat posed a genuine terror threat like the one that led to an attack on Mumbai, India, in November 2008 in which more than 160 people died and over 300 were injured. As many as 10 attackers had managed to arrive on two boats, undetected on the night of Nov. 26 that year, and launched a series of coordinated attacks on India's financial capital and one of the most densely populated cities.
Besides the boat that went down, a second one was allegedly spotted and may have escaped India's coast guard, The Times of India reported. There are also doubts on whether those on board the Pakistani vessel were terrorists, The Indian Express said, adding that new evidence reportedly showed that the victims may be petty smugglers.
On Friday, the Indian coast guard had said that the boat, which is believed to be from the port of Keti Bandar in western Pakistan's Sindh province, was intercepted about 220 miles from the Indian port city of Porbandar in Gujarat state. Gujarat coast is on high alert after the incidents.
© Copyright IBTimes 2023. All rights reserved.