India Proposed Budget, Submitted by Finance Minister P. Chidambaram, To Spur Growth, Tame Inflation, Cut The Deficit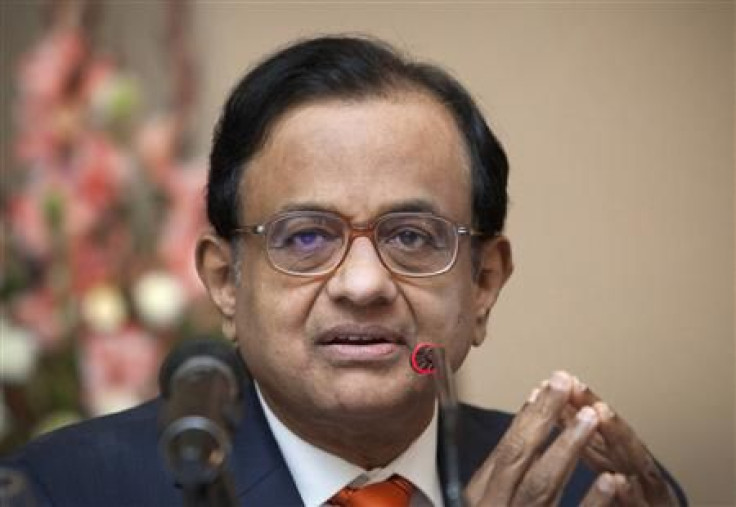 India's government surprised the nation on Thursday by submitting a budget that raises taxes on the rich and increases spending in a bid to revive growth in Asia's third-largest economy.
The budget for the fiscal year beginning April 1 also aims to cut inflation, reduce the deficit and buttress the nation's standing with major credit rating agencies, two of which have a negative outlook on India's investment-grade sovereign rating.
It may also be aimed at buttressing the political standing of Finance Minister P. Chidambaram, who is expected to be a presidential candidate in next year's election.
"I acknowledge that the Indian economy is challenged, but I am absolutely confident that, with your cooperation, we will get out of the trough and get on to the high-growth path," he said in a speech presenting India's 82nd Union Budget.
Credit Suisse said that with "a general election not much than a year away, political pressure from within the Congress Party may well have had an influence on the make-up of the Finance Minister's budget," according to Reuters.
Chidambaram vowed to reduce next fiscal year's fiscal deficit from 5.2 percent to 4.8 percent of GDP, but under his budget total government spending will jump 16 percent to 16.65 trillion rupees ($309 billion), Reuters said.
Increased revenue is expected from a one-year tax on the super-rich and on large firms, and higher duties on luxury goods such as yachts, among other tax hikes.
But analysts said the budget, as proposed, will not likely achieve its goals of higher GDP growth, lower inflation, increased spending and tax hikes.
Slowing growth has presented the government with challenges that are not easily met.
"India's GDP growth for the quarter that ended in December was just 4.5 percent, year-over-year," Aninda Mitra, an analyst with Capital Economics, said. "This was significantly weaker than expected. Investment growth picked up slightly to 5.8 percent year-over year, but other expenditure components slowed.
"The weakness in government spending is not entirely unwelcome -- it reflects government efforts to reduce the fiscal deficit, a major macroeconomic concern. Nonetheless it underlines the difficulty the government will face in reducing the deficit without slowing the expected recovery."
Nomura economists called the Indian budget "a missed opportunity," saying the finance minister's estimate of a 4.8 percent fiscal deficit … was higher than the brokerage's expectation of 4.6 percent, according to MarketWatch.
© Copyright IBTimes 2023. All rights reserved.