India Tax Evasion Amnesty Results In Declarations Worth Nearly $10 Billion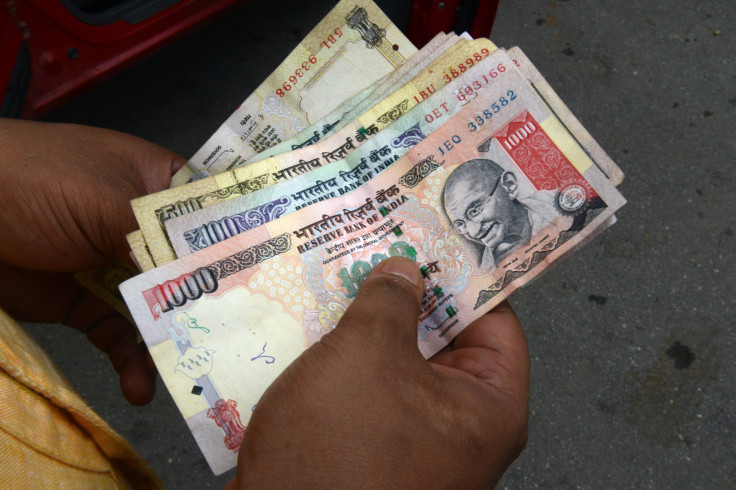 Nearly $10 billion of undisclosed assets have been declared during the one-time tax evasion amnesty window in India, the country's finance minister said Saturday. The four-month window, which ended Friday, led to 64,275 declarations.
Indian finance minister Arun Jaitley said that tens of thousands people declared over $9.5 billion in undisclosed assets. Prime Minister Narendra Modi's government sent nearly 700,000 notices this year urging those with undisclosed taxes to come forward. If evaders declared their hidden assets and paid a penalty and a surcharge, they would not be pursued by authorities, the notice promised. Tax evasion or "black money" is a major issue in the country.
Based on the declarations compiled so far, the government estimates that it could raise about $4.5 billion from this scheme.
"Some disclosures have not been tabulated… This figure [$9.5 billion] could be revised upward once the final tabulation is done," Jaitley reportedly said of the declarations.
Jaitley added that the government is investigating names featured in the Panama papers leak and the HSBC list of tax evaders.
"In Panama cases, 250 references have been given to other countries and investigation is progressing in good pace. People who figured in the HSBC list, about Rs 8,000 crore (nearly $1 billion) assessment have been completed. 164 prosecutions have been filed," Jaitley said, "The names which ICIJ [International Consortium of Investigative Journalists] had released, in that about Rs 5,000 crore (nearly $750 million) detection has happened and 55 cases prosecution have been filed."
However, the figure reported Saturday is a mere fraction of India's undisclosed earnings, the BBC reported. It also does not account for the money stashed away in Swiss banks and tax havens, which experts estimate would be around $500 billion.
Prime Minister Narendra Modi, in a series of tweets, called the amnesty "successful," contributing to the "transparency and growth of the economy."
© Copyright IBTimes 2023. All rights reserved.
FOLLOW MORE IBT NEWS ON THE BELOW CHANNELS