Indian Biotech Startup, Pandorum Technologies, Develops 3D-Printed Liver Tissue
Pandorum Technologies, a biotechnology startup based in Bangalore, India, has developed a 3D-printed bio-tissue that mimics the functioning of a human liver. These living tissues, made of human cells, would allow for inexpensive medical research with decreased reliance on animal and human trials, and could eventually also be used for full-scale liver transplants, the company said in a statement.
"Liver toxicity and drug metabolism are the key hurdles, and contributors to failed human trials," Arun Chandru, co-founder of Pandorum, said in the statement Tuesday. "Our 3D bio-printed mini-livers that mimic the human liver will serve as test platforms for discovery and development of drugs with better efficacy, less side-effects and at lower costs."
According to Chandru, large pharmaceutical companies spend about $10 billion and 10 years on research and development to bring a single new drug to the market. The development of this tissue can reduce both the cost and time taken for new drugs to be developed and tested, he said.
Speaking about other potential uses of the printed human tissue, Tuhin Bhowmick, co-founder of the company, said: "Development of artificial organs has numerous clinical uses. Cell based organoids can be used to develop bio-artificial liver support systems for preserving life in patients who have developed liver failure."
Bhowmick, who finished his PhD at the Indian Institute of Science, Bangalore, added that "in the near future, such artificial organs will address the acute shortage of human organs available for surgical transplantation."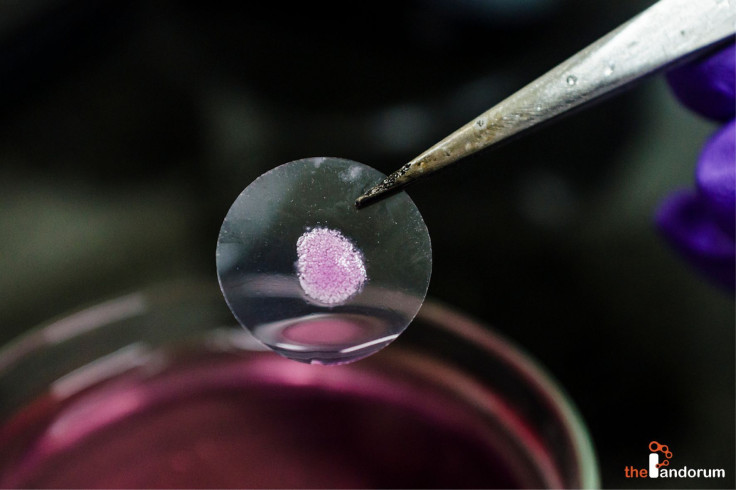 This is not the first time that artificial liver tissue has been developed, but what makes Pandorum's achievement significant is that it cost the company just over $150,000 to create the tissue. The low cost makes it important for a developing country like India where advanced healthcare isn't always affordable for a large chunk of the population. Figures from the World Health Organization published in May 2014 show that there were more than 200,000 deaths annually from liver diseases in India, where a typical liver transplant costs about $30,000, about six times the country's per capita income.
"Presently there is a requirement for 60,000 to 75,000 liver transplants in the country [India], however only around 1,500 are being carried out. Besides reducing the cost of carrying out medical research by 20 percent to 30 percent, this technology can lead to an increase in the availability of organs," Chandru said.
In the United States, there were more than 60,000 deaths in 2013 related to liver diseases, data from Centers for Disease Control and Prevention show. The global market for artificial organs and bionics is expected to be worth more than $37 billion by 2019, according to a report by market research firm Mordor Intelligence.
© Copyright IBTimes 2023. All rights reserved.
FOLLOW MORE IBT NEWS ON THE BELOW CHANNELS