Indian Markets In The Red After Weak GDP Data; Sensex Ends August Down 6.5%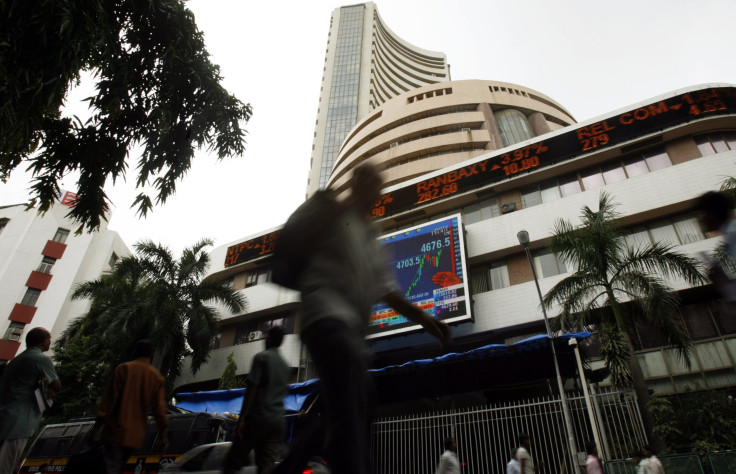 Update as of 6 a.m. EDT: The S&P BSE Sensex, India's benchmark stock index, recovered some ground to end the day down 2.23 percent Tuesday as investor sentiment was weighed down by concerns about a slowing China and data released by the Indian government Monday showed lower-than-expected quarterly growth in the Indian economy. The Nifty index ended the day down 2.33 percent.
Update as of 4:55 a.m. EDT: The S&P BSE Sensex, India's benchmark stock index, had fallen nearly 700 points, or 2.5 percent, while the Nifty stock index had fallen 2.62 percent by Tuesday afternoon.
Original story:
India's Sensex -- the country's benchmark stock index -- shed over 450 points during Tuesday's trade, a day after government figures revealed that the country's economy grew at a less-than-expected rate in the April-June quarter. The 50-share Nifty index was trading down 1.7 percent.
On Monday, the Sensex ended the month down 6.5 percent -- its steepest monthly decline since November 2011. GDP data released Monday showed that the Indian economy expanded at an annual rate of 7 percent in the April-June quarter, slower than the 7.5 percent recorded in the previous quarter, and below the 7.4 percent estimate by Reuters and Bloomberg.
Sluggish demand from India's trading partners and falling exports -- despite a weak rupee -- are believed to have weakened the country's economic growth. The rupee was trading at 66.54 per dollar Tuesday.
Indian shares also faced downward pressure as weakness in the Chinese economy kept investors away from Asian markets. Earlier on Tuesday, the official Purchasing Managers' Index (PMI) -- a gauge of the economic health of a country's manufacturing sector -- indicated a slowdown in China's manufacturing sector. The PMI fell to 49.7 in August from the previous month's 50.
"Investors do not particularly care about the specifics of individual markets in situations of extreme panic and anxiety," Sanjeev Prasad, senior executive director at brokerage Kotak Institutional Equities, told the Wall Street Journal.
© Copyright IBTimes 2023. All rights reserved.