Indian Rupee Falls To Record Low Against The US Dollar As Central Bank Scrambles To Halt Its Decline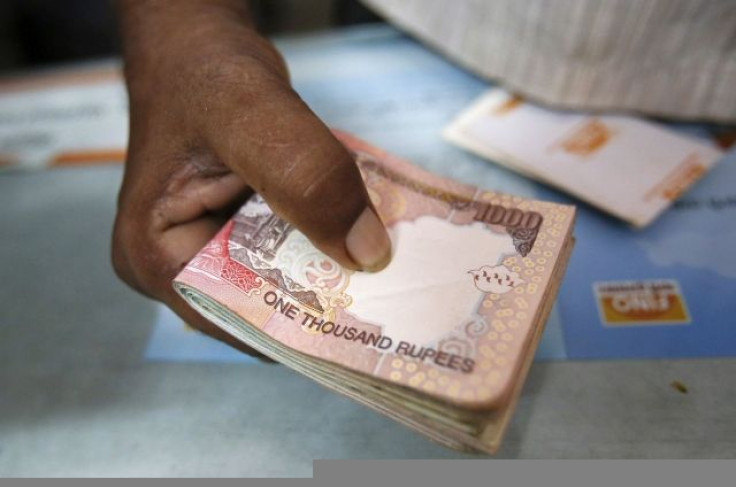 The Indian rupee fell to a record low on Friday, trading against the dollar at 62.03, just above its previous low of 61.80 on Aug. 6, despite attempts by the Reserve Bank of India (RBI) to prop up the currency.
The central bank placed restrictions on how much money can be taken out of the country to protect the currency, but rather than help, it raised fears and caused overseas investors to take money out of Indian shares and debt.
Since late May, approximately $11.6 billion of Indian debt and equities has been sold by foreign investors due to fears over the economy.
India's economy had been growing at a fast rate, reaching an annual growth rate of 9 percent, but recent attempts by policy makers at the RBI to halt the rupee's slide, including draining cash from the system and raising short-term interest rates, have failed to stem the economy's slide to a 10-year low.
India relies heavily on imports of crude oil, chemicals and foodstuffs, which are priced in dollars, and a weak rupee makes those more expensive, causing prices for consumers to climb as well.
In July, India's main gauge of inflation, the Wholesale Price Index, was 5.79 percent higher than it was a year earlier, up from 4.86 percent in June.
© Copyright IBTimes 2023. All rights reserved.