India's Beef Traders See More Attacks From Hindu Nationalists: Report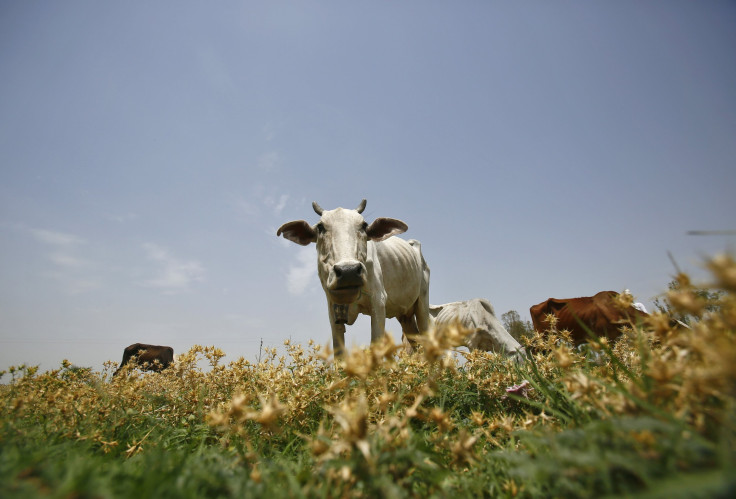 India's beef industry has seen increased attacks from Hindu nationalists, who have seized cattle trucks and blockaded meat processing plants, in an effort to disrupt trade in the world's second-largest beef exporter.
The number of raids in February surged, Reuters reported, with a beef transport group in the state of Maharashtra claiming that up to 10 vehicles traveling to the city of Mumbai had been stopped, the animals taken forcefully, and the drivers assaulted by Hindu nationalists.
The industry, which is predominantly run by Muslim traders, has seen opposition from Hindu activists due to the sacred status of cows in India's majority religion. Beef traders are reportedly concerned that the attacks may be taking place with the approval of elements within India's ruling BJP Party.
"We are doing everything legally, but these people harass us and disrupt our work for no reason," Mohammad Shahid Sheikh, president of the beef transporters' group in Deonar, a suburb in northeast Mumbai, told Reuters.
India's beef industry claims to slaughter only buffaloes, which are not considered sacred under Hinduism. However, the country has seen an increasing amount of cow theft in recent years, The New York Times reported, with cow meat often being illegally sold as buffalo. Police in New Delhi arrested 150 cattle rustlers in 2012, according to local police.
India, which is home to half the world's buffalo population, exported 1.65 million tons of beef in 2012, according to figures from the U.S. Department of Agriculture.
Slaughtering cows is illegal in all but two of India's 29 states. However, some states permit the slaughter of buffaloes, but not cows, and some permit the sale of cow meat, if the animals were legally slaughtered elsewhere.
Some of the groups involved in the attacks allegedly have close ties to the ruling BJP. BJP leader Prime Minister Narendra Modi had previously criticized the country's beef industry as a "pink revolution to butcher cattle and export meat." Despite this, beef exports have increased by 16 percent since Modi came to power, The Hindustan Times reported.
Beef traders in the western state of Maharashtra, of which Mumbai is the capital, have threatened to call for nationwide protests if attacks persist. "We will monitor the situation for a month and if the promises are not kept we will launch a nation-wide protest," Muhammad Ali Qurayshi, president of the Bombay Suburban Beef Dealers Association, told Reuters.
Qurayshi's organization had launched another strike earlier in the month to protest police inaction in the face of the attacks, alleging that authorities were prosecuting cattle truck drivers for minor infractions while failing to go after those who disrupted the trade, Global Meat News reported.
However, Hindu groups have vowed to continue their actions. "We don't care if the butchers shut shop or announce a strike," Laxmi Narayan Chandak, head of the Maharashtra unit of the Vishwa Hindu Parishad, a nationalist group, told Reuters.
© Copyright IBTimes 2023. All rights reserved.