India's Home Ministry Demands A Report On The Gang-Rape Of Two Cousins In A Village In UP; Outrage Over Police Involvement In The Crime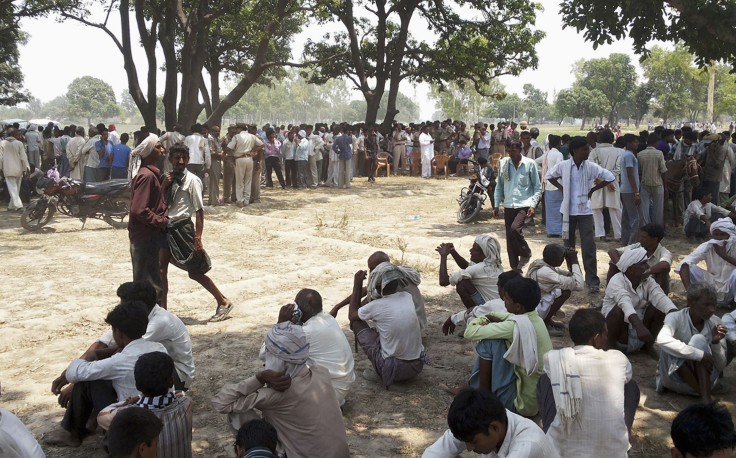 The Indian Home Ministry has demanded a report from the state government on an incident in which two girls were gang-raped and hanged from a tree in a village in the northern state of Uttar Pradesh, while other human rights groups have condemned local police for not reacting quickly.
The newly appointed Home Minister Rajnath Singh demanded that a report on the attack be submitted to him following the arrest of five men who have been accused of abducting the two girls, age 14 and 15. The girls were gang-raped and later hanged from a tree in Badaun village. Of of the five men arrested, two are policemen, arrested for not taking action promptly after the complaint was lodged by the girls' family, which is now demanding that the accused be hanged.
"They hanged my daughter, I want them hanged as well," the father of one of the victims said, according to NDTV, a local news source.
A neighbor of one of the victims said, according to NDTV "We are so poor that we don't expect justice to be done to us. The police have been pressuring us to change our statement."
The case becomes the first challenge for the four-day-old government of India led by Prime Minister Narendra Modi, who has not commented on the incident yet, while the state of Uttar Pradesh has promised to set up a separate fast-track court to speed up the judicial process.
The two girls, who were cousins, went missing Tuesday when they went out of their house to use a toilet and were found hanged in the neighborhood the next day.
"Members of dominant castes are known to use sexual violence against Dalit women and girls as a political tool for punishment, humiliation and assertion of power," Divya Iyer, of Amnesty International India, said in a statement, according to Reuters.
This latest case again brings into focus the dire lack of safety for females. A similar case occurred in 2012, when a 23-year-old woman was gang-raped on a moving bus, which led to her death. Protests ignited across the country to improve safety for women, and tougher laws were established.
"To stop rape, we need police to be held accountable. As long as police are part of the problem, poor, low-caste women have nowhere to turn to for justice from men who rape them, buy and sell them," Ruchira Gupta, founder and president of a nonprofit, said, according to IANS, a local news agency, adding: "Even police believe that poor low-caste women should be sexually available. There is an urgent need for police reforms and ... to challenge India's rape culture."
© Copyright IBTimes 2023. All rights reserved.