3 Men Arrested After Brutally Attacking A Rape Victim's Mother Who Refused To Withdraw Complaint In UP, India, Amid Outrage Over Recent Gang Rape In The State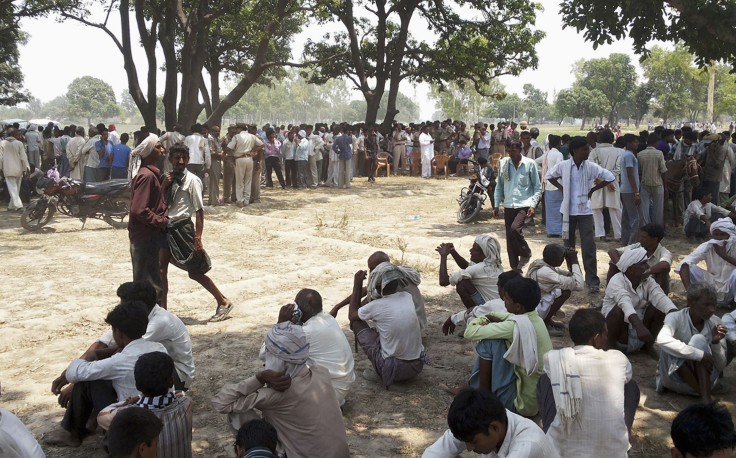 Three men were arrested for brutally attacking the mother of a rape victim in northern India after she refused to withdraw her complaint, media reports said Friday, citing local police. Officials are also investigating the gang rape of two other teenagers, yet again highlighting the abuse of women in modern Indian society.
The mother of the 16-year-old girl, who was raped on May 11 in the town of Etawah in Uttar Pradesh state, had filed a complaint leading to the arrest of a local man. She was subsequently pressured by the man's family to withdraw the complaint and when she refused to do so, she was brutally beaten by the man's father. The woman has been admitted to a hospital in town and is in critical condition, media reports said Friday.
The incident came to light after two girls, age 14 and 15, were gang-raped and killed by attackers who hung their bodies from a tree in the village of Katra, also in Uttar Pradesh, on Wednesday. Four people, including a policeman, were arrested Thursday in connection with the case.
According to reports, villagers in Katra were furious over police inaction regarding the missing complaint about the two teenagers and, in a silent protest, refused to allow local police to take down the corpses of the girls until the first arrest was made, according to BBC. Investigators are still looking for three more suspects in the case and three policemen have been dismissed after they failed to immediately register the cases at the time the girls disappeared, the report said.
"We are still investigating how the girls went missing and were allegedly raped and hung from a tree," senior police official Atul Saxena told BBC.
Gang rapes in India have drawn worldwide attention and the government has tightened laws on sexual violence following the 2012 gang rape, and subsequent death, of a 23-year-old woman on a bus in New Delhi.
© Copyright IBTimes 2023. All rights reserved.