Indonesia Hikes Interest Rates To Control Current Account Deficit And Stabilize Rupiah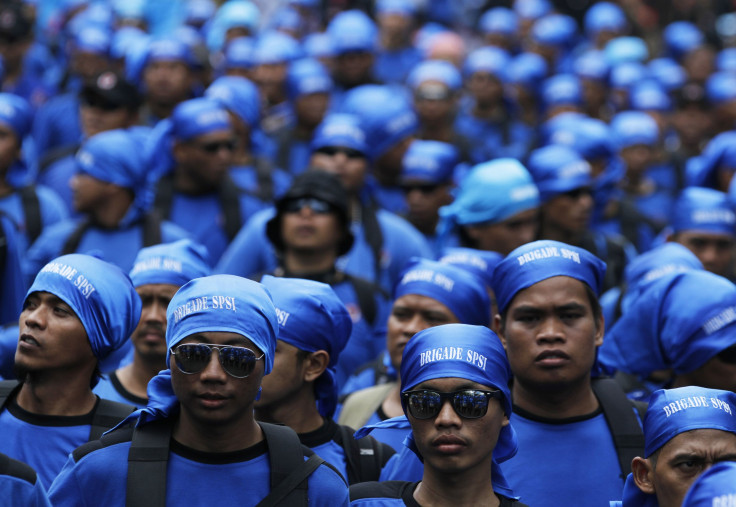 Bank Indonesia unexpectedly hiked interest rates at a policy meeting on Tuesday as the Southeast Asian nation struggles to get its current account deficit under control and stabilize its rupiah curency.
The central bank raised its benchmark interest rate by 25 basis points to 7.50 percent, and its overnight deposit facility rate – the rate it pays lenders on overnight deposits – by 25 basis points as well to 5.75 percent. A basis point is 1/100 of a perecentage point.
Since June, BI has raised its policy rate by a cumulative 175 basis points but analysts expect this latest move will be the last in the current tightening cycle, according to a Capital Economics research note published on Tuesday.
Indonesia has been coping with a worsening current account deficit this year. In the second quarter, the deficit widened to 4.4 percent of GDP at $9.8 billion. While the number dropped to $8.4 billion in the third quarter, the deficit remains a problem the central bank needs to rein in.
The large deficit along with concerns of effects of the U.S. Federal Reserve's tapering on capital in emerging markets including Indonesia have made the rupiah one of the most vulnerable currencies to downturns in investor sentiment. The latest hike in interest rate could ease pressure from the currency, which has already fallen 1.9 percent against the dollar in November.
While the series of current tightening was necessary, weakening growth prospect should deter the central bank from raising interest rates again. Indonesia's GDP growth slowed to 5.62 percent year-on-year in the third quarter, the slowest growth since 2009. The four preceding quarters also saw the economy slow down considerably, and analysts expect yearly growth to stagnate below 6 percent for both this year and next year, disappointing for an economy that some were predicting could be sustaining growth of 7 percent or higher just a year ago.
Indonesia is also troubled by high inflation, which spiked following the government's decision in June to cut fuel price subsidies. Higher fuel costs and subsequently high inflation prompted a two-day strike across the nation in late October, and headline inflation still stands at 8.3 percent, the Capital Economics research note said.
© Copyright IBTimes 2023. All rights reserved.