Indonesia Economy: Slower Growth In Q3, For 5th Consecutive Quarter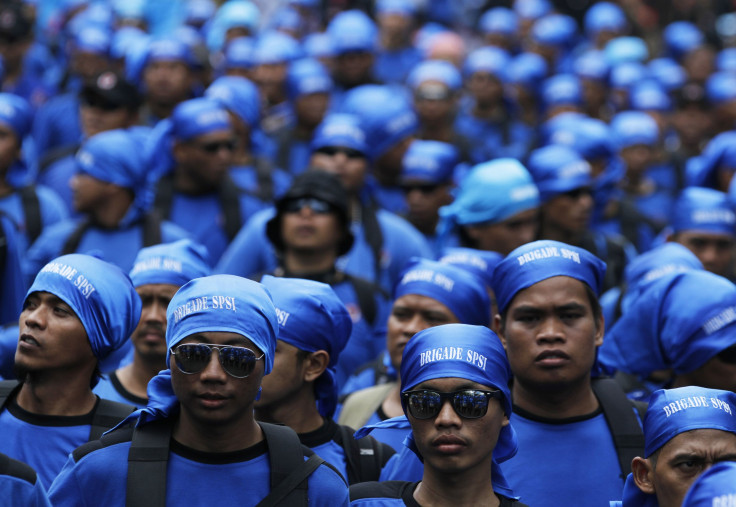 Indonesia reported the fifth consecutive quarter of slower growth and the weakest reading in 15 quarters in the third quarter, raising fears that the once stellar-performing Southeast Asian economy could be hitting a wall.
Year-on-year GDP growth in the third quarter slowed to 5.6 percent, down slightly from 5.8 percent in the second quarter. Household and government expenditure growth both accelerated while investment and net exports slowed. The numbers are disappointing, but are in line with expectations.
"For an economy that only a year or so ago some were predicting could be on the verge of sustained growth of 7 percent or higher, growth of under 6 percent is quite a disappointment," a note from Capital Economics said, while conceding that concerns over the gradual slowdown in Indonesia should not be overdone.
The outlook for Indonesia is also not optimistic. Household spending will likely be checked by higher interest rates, which the central bank has been hiking since summer, and fuel price hikes following a cut in subsidy. Government spending will likely slow as well with the conservative 2014 budget that was recently unveiled.
Investment growth, which has slowed for five consecutive quarters, is expected to continue to slow on higher interest rates, lower commodity prices, uncertainty ahead of the general elections due in 2014, and a general deterioration in the policymaking environment, the Capital Economics note said.
Exports won't offer any hope despite a recovery in global demand that should provide support for the manufacturing exports sector. Outlook for commodity exporters, the majority of Indonesia's exports, remains less than rosy as China readjusts its economy away from investment.
With the release of the latest data, experts believe Indonesia's expansion will stagnate at below 6 percent for both this year and the next, as high inflation and higher interest rates continue to weigh on the rate of expansion.
© Copyright IBTimes 2023. All rights reserved.