Indonesia Q4 2013 GDP Preview: Economic Slowdown Continues But Fundamentals Are Already Improving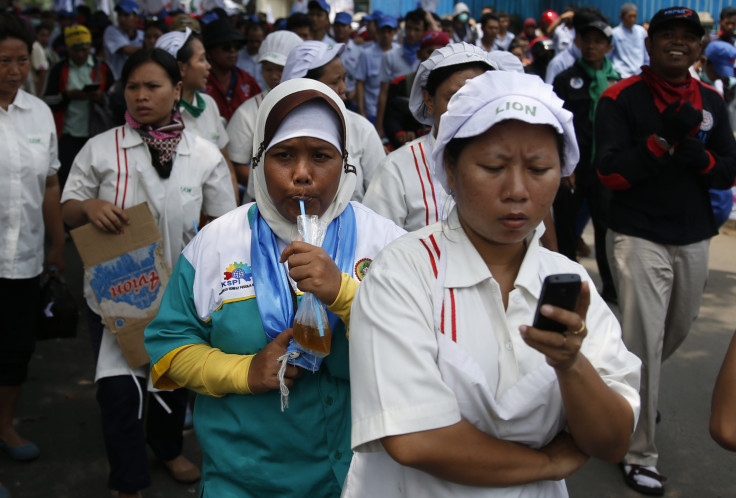 Indonesia will report its fourth quarter GDP growth on Tuesday. Analysts expect just over five percent of year-on-year growth – not a great number, but at least 2014 is expected to go better for the Southeast Asian nation.
Nomura analysts expect Indonesian GDP to grow 5.3 percent compared to 2012, citing shrinking imports for the year and still-elevated inflation for the continual slowdown. Separately, a Standard Chartered research note estimates a 5.6 percent growth. By comparison, the Indonesian economy grew 6.2 percent from 2011 to 2012.
Last year was tough for Indonesia, with inflation doubling to 8.4 percent at the end of 2013 as a result of reductions in government fuel subsidy. However, there are already signs of improvement at the end of the year that have boosted economists' expectations for the coming year.
Trade data, released on Monday, showed that Indonesia's trade surplus reached $1.5 billion in December, with exports increased by 10.3 percent and imports contracting by 0.8 percent year-on-year. The numbers beat even the most optimistic expectations. For the entire fourth quarter, the trade balance is a surplus of $2.3 billion, a complete turnaround from the $3.1 billion deficit in the third quarter. In addition, core inflation in December fell from .1 percent to 4.5 percent, despite flooding.
Similarly, current account deficit, which has been a major worry for investors, should be moving in the right direction, shrinking to 3.5 to 3.7 percent of gross domestic product, according to Finance Minister Chatib Basri.
"The policy taken by the government since August to ease current account deficit has shown results," Basri said, according to Reuters.
© Copyright IBTimes 2022. All rights reserved.
FOLLOW MORE IBT NEWS ON THE BELOW CHANNELS