Indonesia Relocates ASEAN Drills Away From South China Sea, Near China's Strategic Chokepoint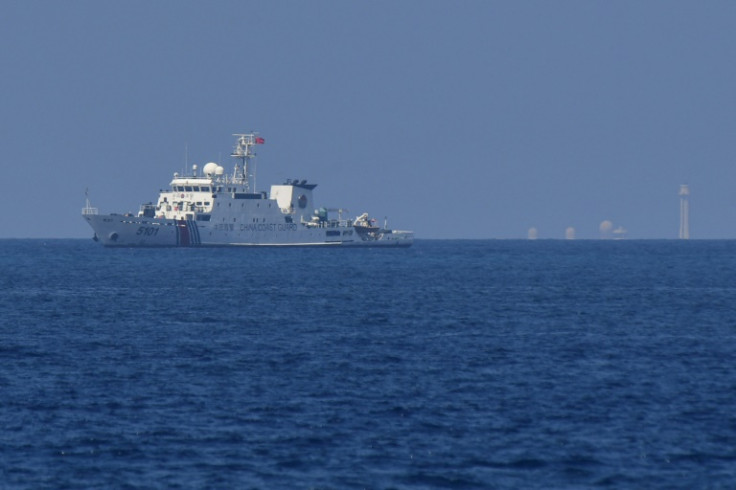 Indonesia has recently made the decision to relocate the upcoming ASEAN drills, originally planned in the contested waters of the South China Sea, to an island near the Malacca Strait. The Malacca Strait is considered one of China's strategically significant chokepoints.
The Indonesian Military, as the current chair of the ASEAN bloc comprising 10 member countries, faces the challenge of managing converging claims between several ASEAN nations and China in the disputed waters of the South China Sea. In an effort to navigate these complex territorial disputes, Indonesia has decided to shift the location of the military exercise, Reuters reported.
Julius Widjojono, the Indonesian military spokesman, stated that the ASEAN joint military exercise, scheduled for September 18–25, will now be held in the South Natuna Sea.
According to a military statement cited by the Benar News website, the upcoming ASEAN joint military exercise will utilize various training locations, including Batam and Sabang Mawang in the Riau Islands of Indonesia.
ASEAN (Association of Southeast Asian Nations) is an international organization consisting of ten member countries in Southeast Asia, namely Brunei, Cambodia, Indonesia, Laos, Malaysia, Myanmar (Burma), the Philippines, Singapore, Thailand, and Vietnam.
The Indonesian military has designated the scheduled ASEAN exercises as non-combat activities, focusing on specific areas of cooperation such as joint maritime patrols, medical assistance, search and rescue operations, as well as humanitarian assistance and disaster relief efforts. These exercises aim to enhance regional collaboration and capabilities in addressing non-military challenges, such as emergency response and support during humanitarian crises.
China asserts a significant portion of the South China Sea based on its "nine-dash line" demarcation, which it considers its maritime border. However, this claim is not universally recognized and has led to tense standoffs with several ASEAN nations, including Indonesia, Vietnam, Malaysia, Brunei, and the Philippines. These countries also have overlapping territorial claims in the South China Sea.
The disputed waters have witnessed instances of increased aggression from Chinese fishing boats and military vessels, escalating tensions in the region. These encounters have created ongoing challenges and raised concerns about the potential for maritime conflicts or incidents.
Meanwhile, Reuters reported Friday that the U.S. nuclear-powered aircraft carrier Ronald Reagan is scheduled to make a noteworthy visit to the port city of Danang in Central Vietnam on Sunday. This visit is considered rare for a U.S. warship in Vietnam and comes at a time when tensions with Beijing in the South China Sea continue to be a source of concern.
© Copyright IBTimes 2023. All rights reserved.