Indonesia Says Most Migrants At Sea Not Rohingya Muslims: Australian Foreign Minister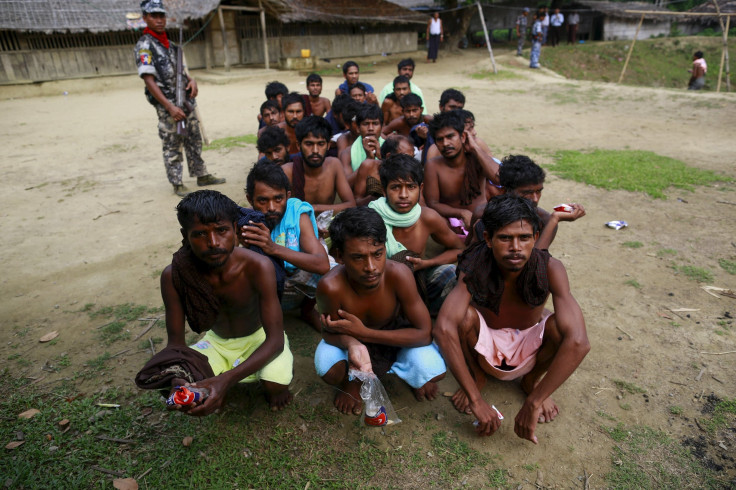 Indonesia has informed Australia that most of the 7,000 migrants stranded at sea in Southeast Asia are illegal workers from Bangladesh and not Rohingya Muslim asylum seekers, Australian Foreign Minister Julie Bishop said Saturday. Over 3,500 migrants have reached the shores, or rescued off the coasts of Malaysia, Indonesia, Thailand and Bangladesh, since Thailand started a crackdown against human trafficking early May, the Weekend Australian reported.
According to Indonesia's estimate only about 30-40 percent of the thousands of people stranded at sea were Rohingya Muslims, an ethnic minority group in western Myanmar's Rakhine state, according to Agence France-Presse.
"They (Indonesia) believe there are about 7000 people at sea (and) they think about 30-40 per cent are Rohingya, the rest are Bangladeshi; and they are not, in Indon­esia's words, asylum-seekers, they are not refugees, they are illegal labor­ers, they've been promised or are seeking jobs in Malaysia," Bishop told the Weekend Australian, adding: "They said the Rohingya have gone to Bangladesh and have mixed up with the Bangladeshis who are coming to Malaysia in particular for jobs."
Bishop's comments come after the country's Prime Minister Tony Abbott refused to allow the migrants to be resettled in Australia.
Australia's Immigration Minister Peter Dutton supported Abbott's stand, and added that the country provided the highest contribution to International Organ­ization for Migration (IOM) and the U.N. refugee agency in Indonesia. Australia has reportedly contributed over $170 million to the IOM since 2000.
"We cannot be in a situation, having the most generous human­itarian program in the world, to then say, or to pretend cruelly to people, that we can somehow take millions of people from regions around the world, who would be displaced. We just can't do that," Dutton said, according to the Weekend Australian.
Meanwhile, Myanmar's navy rescued over 200 people in its first search and rescue operation on Thursday.
"A navy ship found two boats … on May 21 while on patrol," Tin Maung Swe, a senior official in the western state of Rakhine, said, according to the Weekend Australian, adding that "about 200 Bengalis were on one of the boats."
© Copyright IBTimes 2023. All rights reserved.
FOLLOW MORE IBT NEWS ON THE BELOW CHANNELS