Inflation Pushes More Americans To Poverty Than The Pandemic And The Great Recession
The soaring inflation that has crushed family budgets in the last two years has pushed more Americans into poverty and suffering than the pandemic and the Great recession.
Two years ago, Americans, like most people around the globe, had their lives constrained by lockdowns. And many lost their jobs as businesses closed down.
Nowadays, the lockdowns are over, life has returned to normal, and jobs are coming back.
But a record number of Americans are feeling worse rather than better. According to Gallup's Life Evaluation Index (GLEI), 5.6% suffer from poverty these days. That's the highest this number has been since Gallup began to compile the index in 2008 — and more than double where it was at the beginning of the pandemic in March 2020.
The GLEI Index findings are based on a web survey of 3,649 U.S. adults as a part of the Gallup Panel, conducted from July 26 to Aug. 2, 2022, across all 50 states and the District of Columbia.
The methodology behind the constructing of GLEI is quite simple. Gallup begins by grouping American adults into three categories, "thriving," "struggling," or "suffering," based on how they feel about their current and future lives on a ladder scale with steps numbered from 0 to 10, on the Cantril Self-Anchoring Striving Scale. Individuals assigning a score of 4 or less on their present and future lives are marked as suffering. Individuals with a score of 5 and 6 are classified as struggling, while those with a score of 8 or higher are classified as thriving.
What's pushing more Americans to poverty these days? Apparently, it isn't politics, as suffering rates are roughly equal across major political lines. That leaves economic conditions like soaring inflation. It has been making it hard for low-income Americans to afford the basics.
"Despite the addition of 528,000 new jobs in July, persistently high inflation is creating a drag on the Gallup Economic Confidence Index, which is now at its lowest point since the Great Recession in 2009," said Gallup in an article accompanying the GLEI findings. "And even though the Consumer Price Index eased to 8.5% in July -- triggering relief among many investors -- inflation remains near a 40-year high and is the problem Americans cite most often today in an open-ended question." And unlike during the pandemic, there are no stimulus checks to help low-income American deal with everyday bills this time.
Meanwhile, persistently high inflation, which is driven by higher food and energy prices, leaves very little money for other necessities, such as healthcare. "The practical consequences of inflation, too, are substantial, with an estimated 98 million Americans cutting spending on healthcare or routine household expenses due to rising healthcare costs," continues the Gallup article.
And the situation could get worse from here as the American population is getting older, according to Ilya Vakhutinsky, Co-founder & CEO at Careswitch. "From 2015-2050, we expect a 201% rise in 85+-year-olds and an 84% increase in 65+ year-olds," he told International Business Times in an email. "That's a massive shift in demographics and a ton of healthcare needs. Not only is this affecting seniors, but it impacts their families who provide an estimated $500 billions of unpaid care annually, and the professional working class of caregivers."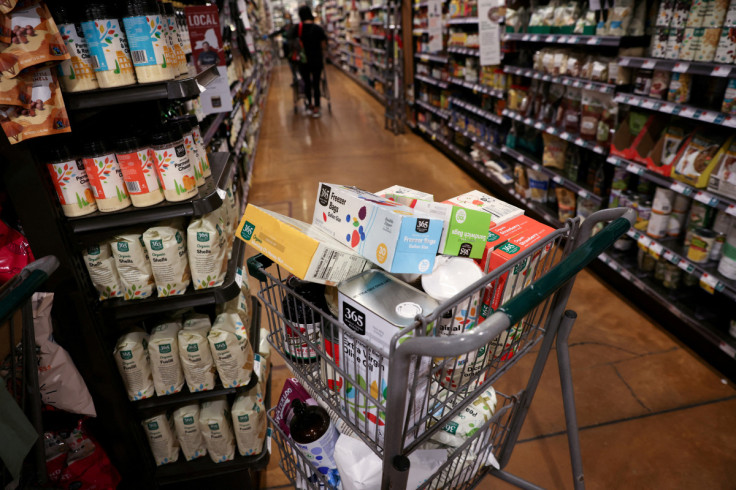 © Copyright IBTimes 2023. All rights reserved.
FOLLOW MORE IBT NEWS ON THE BELOW CHANNELS